Here at WordStream, we know how difficult is it to find the right person to fit a position and a team. Especially when your company is rapidly growing and you're interviewing for multiple positions at once, it can be hard to keep up!
The marketing team is hiring for several roles right now, and we were lucky enough to receive interview training from our lovely recruiter, Michelle Cataldo, and our great HR manager, Hillary Reilly, and wanted to share our wealth of new-found information.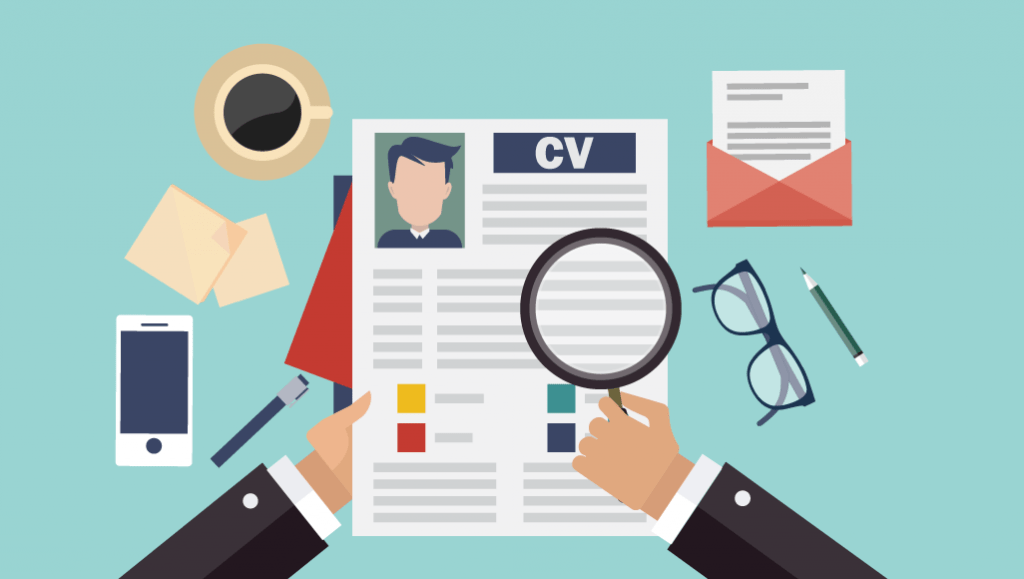 In this post, you'll learn the top marketing interview questions you should be asking every candidate you bring in for a marketing job interview. (If you're the one applying for the marketing job, make sure you're prepared to answer questions like these!)
Behavioral Interviewing for Marketing Jobs
Though hard skills can be taught, soft skills are harder to instill in a new employee. Behavioral interviewing is based on the premise that past performance is indicative of future performance. The goal of this technique is to create a profile of each candidate, which allows for comparisons when you're trying to choose who to offer a job to.
Watch out for yes-or-no questions! You want your interviewee to take you on a journey—ask open-ended questions that require an explanation.
Pro Tip:
Our recruiter, Michelle, recommends making a set list of interview questions that will highlight a candidate's behavioral qualifications and split it up among the interviewers. Then, each interviewer can take a subset—List A, List B, etc.—and when the team meets to confer, everyone will be on the same page, without having to repeat questions.
Interview Questions to Assess Background
This is a great way to ease into the marketing interview and start a conversation. Begin with a general background question that can lead to dialogue.
"Tell me about your career up to this point."

Make sure the right candidate shows up for the interview…(that's not Will Hunting)
And let the interviewee provide you with a jumping off point. Listen carefully and follow along on their resume; note what they specifically highlight because this could allude to the most important points of their career. Follow up with a question that is more specific, such as:
"What is your largest responsibility in your current/last role?"
The next questions can gauge how driven and motivated the candidate is. Every marketing leader wants to stack the team with passionate employees—try to get a feel for what kind of go-getter your candidate is.
"How has your current role evolved since you started?"
This will give you a sense of how the person has grown in their past role. Did they seek out learning opportunities and show a clear increase in experience and skill level?
Finally, address the elephant in the room.
"Why are you looking to make a change?"
This question can give you a feel for your candidate's weak spots as well as their ambitions. Watch out for red flags, such as complaining about their manager.
Interview Questions about the Role
Before diving into specific questions about qualifications, make sure that you are both on the same page. If the candidate is a little confused about the role, jump in! Make sure they know what they are applying for, what your specific needs are, and if they could be a good fit.
"What do you know about this role? What made you apply to work here?"

Maybe they're applying because they saw pictures of your cool office on VentureFizz…
Each marketing role and team measures success differently. Some marketers have specific goals to hit related to traffic or flawless execution, some marketers are simply judged on the quality of their work. Others have quarterly goals! How does your candidate make sure they are living up to expectations?
"What techniques do you use the measure the quality of your work?  What steps do you take to ensure the desired quality is achieved?"
Take this opportunity to identify and discuss any tools that are necessary to use in the day-to-day of the job. Consider asking them if they're familiar with marketing analytics tools like Google Analytics, and what marketing metrics they consider most important to track and report on—any number of acronyms; CPC, CPA, CTR, CTO, CVR, the list goes on and on.
"What are the most important skills you have learned that you would utilize in this position?"
Finally, if a large component of this position will be managing a team of people, make sure to touch on their leadership skills:
"What is your greatest personal struggle or limitation in supervising others?  Can you give me an example of a time when you overcame one of your limitations and resolved a problem?"
This is also where it gets a little tricky—some marketing positions can be much more technical than others, i.e. graphic design vs. content writing. We have some tips for how to interview for specific marketing roles.

Interview Questions for a Content/SEO Marketing Role
Content and SEO tend to go hand-in-hand, as it is easier to optimize your content before it is published instead of in retrospect! Make sure this marketing candidate is not only a good writer—a strong voice, attention to detail, knowledge of basic grammar, a portfolio of published pieces—but also a good marketer.
"How did you grow traffic in your last role?"
Look for the candidate to share actual numbers.

"What were your content promotion strategies?"
Even the best writing won't go anywhere if it doesn't rank on the SERP or get boosted through different promotion channels, like email and social media, and your best candidate will understand how the two are perfectly paired.
"What is your favorite piece of recent content?"
If your candidate is truly passionate about content marketing, they should be able to talk about a favorite recent project they worked on Our content marketing manager, Elisa, also always wants to know which blogs you read to stay current with marketing trends.
Interview Questions for an Email Marketing Role
Email marketers, like most marketing jobs, are a combination of hard, technical skills and soft skills. This candidate should have management skills, attention to detail, and analytical skills.
"Tell me about a time when you owned the process of an email campaign from beginning to end."
Look for an understanding of key email marketing concepts from subject line to creative to CTA's to A/B testing to list management.
"Which tools do you use to report on the success of your email campaigns?"
Interview Questions for a Lead/Demand Generation Marketing Role
I always think of these nurture marketing and lead marketing roles as the test-takers of the team. They need to be able to change strategies on a dime, identify important metrics, and be on top of their game when measuring quality vs. quantity.
"What marketing channels do you have experience with?"
"Which channels were most effective in your last role and why?"
B2B and B2C backgrounds can feel like comparing apples to oranges, so make sure this marketing candidate can shift as needed.
"How did you measure lead quality?"
"Give an example of a goal you had to achieve, the metrics you used as benchmarks, and the strategy that you implemented. Did you meet the goal?"
Interview Questions for Social Media Marketing Role
Social media marketers can be the most fun to interview! Usually, because they should be clever, charming, and think well on their feet.
"What social media channels do you have experience with?"
Most social media marketers in the B2C e-commerce space should have familiarity with Instagram, Pinterest, and Facebook. B2B can be a little trickier, depending on the audience—but Facebook, Twitter, and LinkedIn are generally the go-to's. We love to see a marketing candidate who has seen success with a more obscure platform (Inbound, Reddit) and hear how they became an expert there.
"Which channels were most effective for your business and why?"
Don't just take their word for it – make sure you look at the accounts they have managed in the past to see if they stayed active and grew an audience, as well as how they deal with customer service complaints and content or product promotion.
"Social media can be a powerful marketing tool as well as customer service. Describe a time when you successfully merged the two."

Interview Questions for a Marketing Analyst Role
When you're interviewing a candidate for a marketing analyst role, ask questions about how they have been able to wear different hats!
"Which analytics platforms are you familiar with?"
It is entirely possible that your marketing team will need this person to help with a variety of reporting and insights—from website traffic to email success to paid search and social conversions.
"Have you ever had to reconcile contradictory or misleading metrics from different platforms?"
Platform fluency can be taught, in most cases, but the softer skills of conveying success or failure are harder to ascertain.
"Tell me about a time where you recommended a certain action that turned out to be incorrect."
Interview Questions about Team Dynamics
This may be the most important part of an interview—most skills can be learned, but a candidate needs to fit in with your marketing team to succeed. If you are interviewing a candidate for a management position, make sure the people who would be under him/her are in the room for the interview process. If you're interviewing for a lower level position, anyone who will be working with this person daily should have input.

Start from the top down:
"What kind of management style do you prefer?"
Does your candidate prefer to be given a lot of space to do their own work, or do they prefer a more hands-on style with a lot of direction?
Marketing is a realm that can be a melding of creativity and business structure. Oftentimes, these qualities clash instead of meshing peacefully. Make sure your candidate knows how to stay professional, composed, and diplomatic in that situation:
"Describe a time when you had to work with highly creative people. What was your work relationship?"
Try to get some insight into how they communicate in the work environment.
Or, in a similar vein:
"Tell me about a time when you had a serious conflict with a co-worker or manager. How did you handle the situation?  What was the result?"

One of our own communal workspaces to promote winning together!
Interview Questions about the Company Culture
At WordStream, we recognize leaders on our teams each month who best demonstrate our core values. Our most-recognized value is Winning Together; this question is extremely important! Happy employees, happy life:
"Describe how you were able to build positive team spirit in a new group."
This is a great time to pause and make sure the interviewee understands the company structure outside of your marketing team. Feel free to dive into a corporate structure, the different teams, and how everyone works together to meet their goals.
With so many new tech start-ups popping up, there are an insane number of perks that promote a "work hard, play hard" culture. Even if this isn't necessarily something that your company promotes—or even if it is—it can help to see what kind of employee this candidate would be. Do they value bonuses, or summer Fridays? Unlimited vacation or seeing their teammates succeed and hit their goals?
"What motivates you?"
Next, make sure the candidate would fit in with your team. Marketing teams are tight-knit, collaborative, and usually small-but-mighty forces for the company. One bad apple could spoil the bunch, as they say. Does this candidate work best in silence, or in an open workspace? Do they like to communicate on the phone, over email, or face-to-face?
"Describe your ideal work environment."
The best candidates will probe you more about company culture—we spend most of our lives with our co-workers! They should be very interested in the kind of office they would be arriving at every day.

Some of our awesome Customer Success Reps!
Bonus Round: Interview Questions to NEVER Ask and What Responses to Look for
In our interview training with Hillary and Michelle, we all got some helpful handouts on what we can definitely, absolutely, not ask, ever.
Race or Skin Color
National Origin
Religion or Creed
Sex, Marital Status
Children
Age
Disability
Address
Place of Birth
Citizenship
Criminal Record
Height and Weight
Personal Finances/Debt
Political Affiliations
Military Experience – experience or type of discharge
So, no, it's probably not a great idea to start a conversation with a candidate by asking, "It sounds like you have a midwestern accent, are you from Minnesota? How tall are you, I hear mid-westerners are pretty tall."
You get the idea.

When asking these specific, situational questions, it's good to keep a few things in mind:
Which competencies can you not train?
How much time are you willing to spend on training a new employee?
How strong are the behavioral examples given—and how believable?
Our VP of Marketing, Laura Taylor, loves when a candidate will ask, "Have I answered your question?" to make sure everyone is on the same page.
Our nurture marketing specialist, Michelle Grupinski, wants to hear what project a candidate has worked on that they are most proud of.
Finally, take notes! Probe the stories that a candidate puts before you—are they using "we" or "I" when talking about accomplishments? Is there anything trivial that seems small, but you can't get off your mind when the interview is over? Look out for warning signs, but be reasonable and keep your biases in check.
What qualities do you look for in a marketing candidate? Let us know what your go-to interview questions are!
We're hiring! Check out our open positions here.