Home
—
Keywords for Search Engines: Finding the Keywords that Help Customers Find You
Determining your best keywords for search engines is an important step in your search marketing plan. If you want your website to be found by search engines—and, more importantly, the people out there who are looking for offerings like yours via search engines—you need to have a solid understanding of your keywords.
Figuring out what words and phrases your potential customers are using in search engines like Google and Bing is a matter of keyword research. There's an opportunity here that most websites pass by: Performing search engine keyword research correctly from the outset will put you at a major advantage in terms of search engine optimization, pay-per-click marketing and all your other search-related activities going forward.
So what's the right way to discover the search engine keywords that will put your site ahead of the competition? It's surprisingly simple. Keywords for search engine marketing should be:
Competitive
Data-Driven
High-Intent
Your search engine keywords are a valuable, proprietary marketing asset, so treat them that way! Let's take a look at how the right tools can you help you find the right keywords for search. But first, let's define what each of these three keyword properties mean.
Analyzing competition for search engine keywords
Every day, new websites are created, but the first page of Google still only has ten links (give or take)! That means competition for the top spots is tough.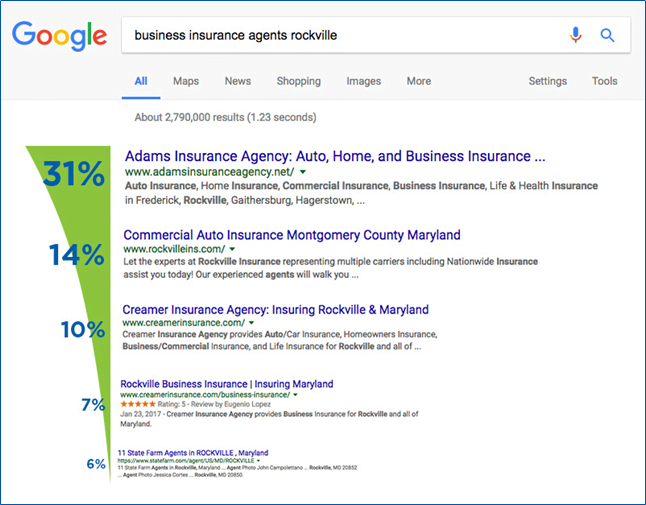 This is why it's so important to consider competition levels when you're doing research for search engine keywords. Make sure you're using a keyword tool that includes competitive data, like WordStream's Free Keyword Tool.
So what's the right competition level? Well, it depends. If you're a smaller business or a newer website, look for keywords with low competition levels. Those are the search terms you'll be most likely to rank for so you can start driving traffic faster. The more competitive the keyword, the harder it is to rank on page 1, and you might find you need to bid on those keywords through paid search ads to get a good placement.
But don't be afraid to target those high-volume popular keywords if your site has a lot of authority and links. You can earn tons of traffic if you do get your content on page 1 of the SERP!
Prioritizing search engine keywords with data
There's only so much time in the day, so when you're creating new content to rank organically, or writing new ads to drive paid search engine traffic, you need a way to prioritize. When in doubt, always go to the data. Start by targeting high-volume, low-competition keywords first.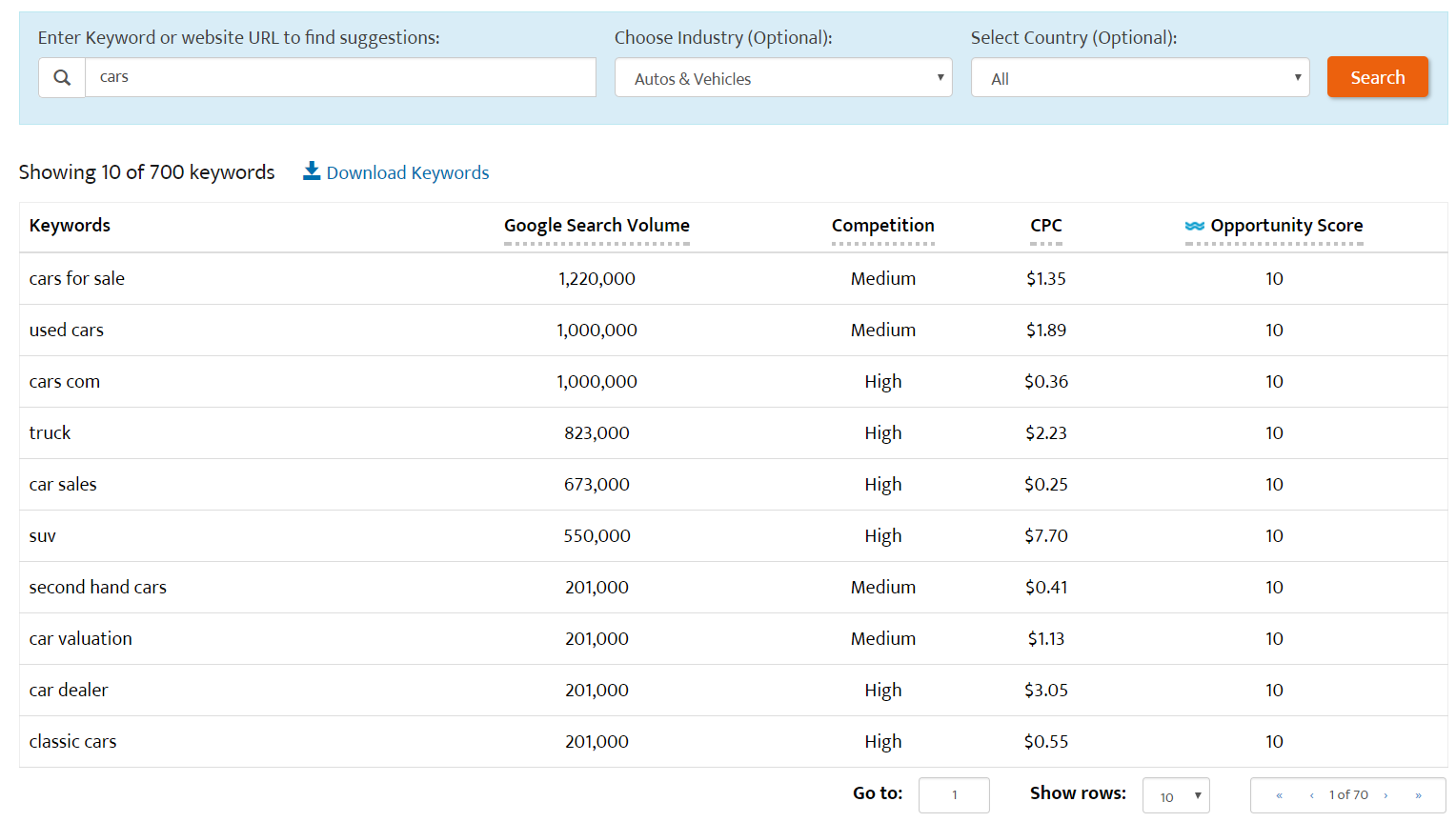 And don't neglect the power of long-tail keywords. These lower-volume keywords may not drive as much traffic individually, but for most websites they account for the bulk of traffic. Even better? Long-tail keywords often show more intent. That brings us to our last point…
Targeting keywords with high intent
High-volume keywords are great for driving traffic, but most businesses want more than just traffic. They want conversions. That means sales or leads that help your bottom line.
Search engine keywords with high intent are a sign that the people arriving at your website are ready to buy. They're actively looking for solutions to their problems. Your role is to provide the right answer, whether it's a helpful how-to video or a landing page where they can buy your product or service directly.
High-intent keywords often include terms like these:
buy now
for sale
coupon
help
Pages that rank for these high-intent keywords deserve extra effort on your part. It's your chance to convince a potential new customer to give you a shot.
Time to find your best keywords and put them to work!
Need more help discovering and targeting search engine keywords? Check out these resources: