There are several key monthly awareness themes in August, from eye health to family fun, but there is one that you won't want to miss: Black Business Month. Started in 2004 by historian John William Templeton and engineer Frederick E. Jordan Sr., this month is dedicated to shining a light on all the amazing work Black-owned businesses do.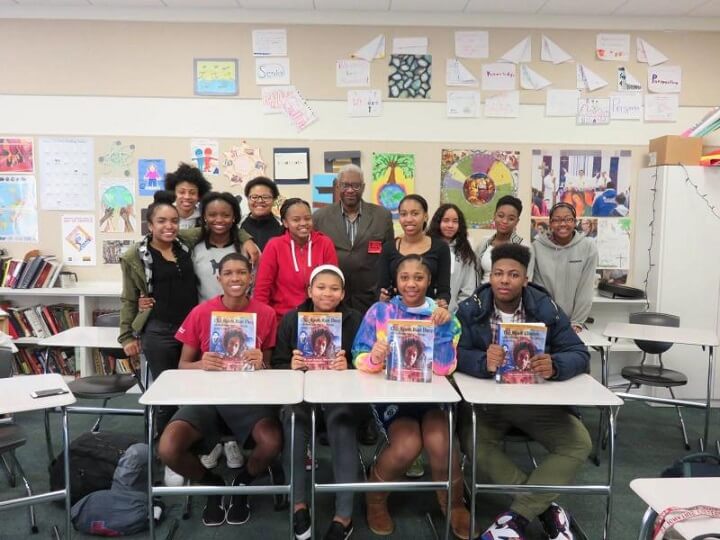 John William Templeton sharing his 'Our Roots Run Deep' series with students.
In honor of Black Business Month, we thought we'd highlight some Black-owned businesses that are succeeding in their niche and making a difference in the community. Black-owned businesses account for 10% of all U.S. companies and 30% of all minority-owned businesses. This equates to over 2 million Black businesses! We wish we could list them all, but here are a few that are truly leading the way. Let's take a look.
P.S: You can find plenty of diversity, equity, and inclusion in marketing statistics here.
8 Black-owned businesses that are a true inspiration
Being a minority-owned business comes with its own set of challenges, but that hasn't stopped these Black-owned businesses from following their dreams, achieving success, and inspiring others in their communities.
1. Black Girl Sunscreen
With August also being Summer Sun Awareness Month, we thought it'd only be fitting to start our list with the brand Black Girl Sunscreen. Sunscreen has been notorious for leaving white residue and streaks on the skin. That is, of course, until Shontay Lunday founded Black Girl Sunscreen in 2016. Black Girl Sunscreen is a clear-drying SPF lotion that is made to protect melanin-rich skin. In its first six years, Black Girl Sunscreen has already seen exponential growth and it's now sold at both Target and Ulta Beauty stores.
2. Frugal Bookstore
Not only is Frugal Bookstore the only Black-owned bookstore in Boston, Massachusetts, but it also offers Boston's largest inventory of books from Black authors. The Frugal Bookstore is proudly family owned and operated with a community-focused approach to bookselling. In fact, the store has a motto of "Changing Minds One Book At A Time," and shares Frugal Friday Facts that highlight influential Black individuals throughout history.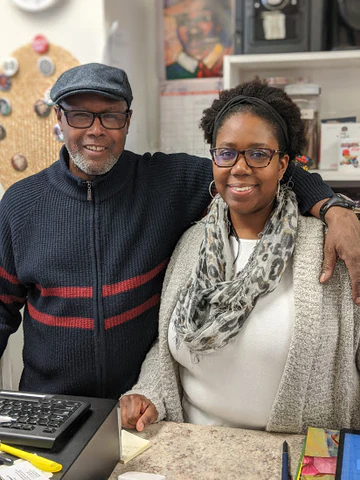 The owners of Frugal Bookstore, Leonard and Clarissa Egerton
3. Crowns & Hops
Located in Inglewood, California, Crown & Hops is one of the few Black-owned breweries in the area. Co-founders Teo Hunter and Beny Ashburn craft each beer to be themed around Black history and culture. Plus, they started the 8 Trill Pils fund with their partners, BrewDog, to give $100,000 back to Black-owned breweries.
4. Inclusive Data Solutions
Seattle, Washington-based professional services business Inclusive Data Solutions has worked with nonprofits, government agencies, and private organizations to secure $18 million in grants for Black people in local communities. Chief Consulting Officer Shaun Glaze is a self-confessed data nerd at heart, so they combined that with their passion for social justice to help businesses reach target audiences in a meaningful way. For example, Shaun and the Inclusive Data team help to answer questions like "What can you tell me about People of Color (POC) who live in this area?" or "Is there any data that can help me end disparities for these communities?"
Inclusive Data Chief Consulting Officer Shaun Glaze
5. Funderburg Law, LLC
There are many law firms that specialize in a variety of law including entertainment law, business law, trademarks and copyrights, or estate planning. However, Atlanta-based boutique law firm, Funderburg Law, stands out with a local and personalized approach to "root for the underdogs." Founder and managing partner Lerae Funderburg explains that many of her clients are just like her: proud Black women and mothers.
Lerae Funderburg, Esq. of Funderburg Law
6. Sparkle & Shine Family Dentistry
Based in Louisville, Kentucky, Sparkle & Shine Family Dentistry has a mission to add the shine back into its patient's smiles. On top of first-in-class dental services, Sparkle & Shine is also active within its community by hosting and participating in neighborhood events, giving out freebies like school supplies, as well as actively posting about Black historical figures in dentistry, and more.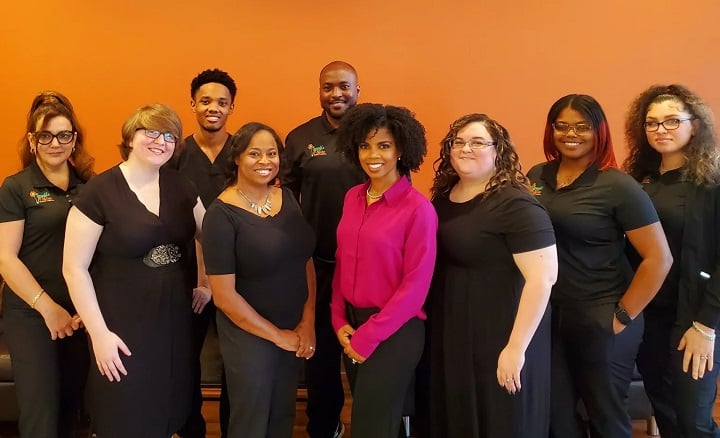 7. Ani Real Estate
Ani Real Estate is a commercial and residential real estate practice located in Chicago, Illinois that is proud to have an all-Black team of talented brokers and realtors. Plus, Ani Real Estate's owner and designated managing broker, Lutalo McGee, is active on the 77 Diversity Committee for the Chicago Association of Realtors and chairs the Illinois Realtor's Discriminatory Appraisal Task Force.
8. Ask the Right Handyman
Phoenix, Arizona-based husband and wife team, Randy and Tyra, started ATR Handman in 2020 in the midst of the pandemic. They're dedicated to helping clients turn their home into a space they love, and specialize in residential construction as well as electrical work.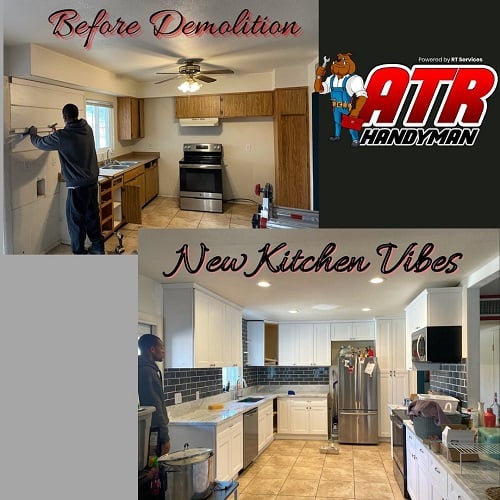 Support Black Businesses this month and every month
While Black Business Month is celebrated in August, support Black-owned businesses throughout the year to truly embrace diversity and inclusion in your day-to-day. To get started, check out our post on diversity, equity, and inclusion resources for small businesses. Happy Black Business Month!