Recently, we've seen a record number of people leave the corporate workforce in favor of gig work, freelancing, or starting a small business. We've all thought about it!
That's why we dove in to find the best small business ideas for those of you who are looking to get out of your mundane 9-5 job, or just want something new to invest your time and brain power into.
In this post, you'll get 85 of the most profitable and unique small business ideas, in these categories:
The most successful small businesses to start in 2023: Our verdict
Many people choose to start their own small business because they're ready to be their own boss.<


Whatever your motivations for starting your own business, there's a small business for you. Here are our favorite small business ideas for stability, profitability, ease of running from home, ease of starting, and creativity:
Best small business to start from home: web developer
Most stable small business idea: childcare owner
Most profitable small business: event planner
Easiest small business to start: notary
Most creative small business idea: travel planner
Small business ideas from home
Remote work is all the rage, for good reason. Why leave your house to make money when you don't have to? No more commute, no more expensive lunches and inescapable coworkers. We have the best small business ideas that you can make happen right from the comfort of your home.
1. Childcare business
After entire families were stuck at home together for months on end, daycare providers are in high-demand for parents who transitioned to remote work. The best part? If you are a stay-at-home parent, you can offer daycare out of your home and take care of your kids at the same time.
Average yearly salary: $29,000
2. Virtual fitness trainer
During and after the pandemic, gyms saw huge drops in membership numbers and influencers had a field day with DIY at-home videos. People figured out that they don't need to go all the way into a gym to exercise. And the rise of video fitness trainers created an interest in a variety of exercise experiences. Which is a fancy way of saying that online fitness training, on YouTube, Instagram, via the MindBody app, and more, is a thriving business model.
Salaries for trainers range from $30,000 – $70,000 per year, but the money you make online would be dependent on your pricing model.

Fitness trainer or not, video is the way to go. Follow our tips on how to get more video views and rank higher on YouTube.
3. Web developer
Learning to be a web developer does require training and upfront schooling costs. However, there are plenty of boot camps that will get you up to speed. And the best thing about web development is that you can choose a plethora of specialities, from focusing on marketing websites to e-commerce to blogs…basically anything you can browse on the internet.
If you're not looking to actually be a web developer, consider starting a small business to manage them. Freelance web development is in high demand!
Web dev salaries are fairly high, starting around $60,000 per year and going up to $150,000 depending on your skillset and location.
4. Executive assistant
As the economy experiences massive growth through tech, there are plenty of up-and-coming c-suite executives who somehow never learned to schedule meetings (shots fired). But really, being an executive assistant can take place from the comfort of your home at a remote company, and if your executive is looking for part-time help, you can take on more than one. And there you have it, a burgeoning small business from home!
Executive assistant salaries start around $60k.
5. Nonprofit Work
Starting a small business is a lot easier when you know you're contributing a net-good to your community. Starting a nonprofit isn't easy, but it can be done remotely, particularly if you're looking to run this business yourself. Pick a cause that you feel passionately about and dive right in.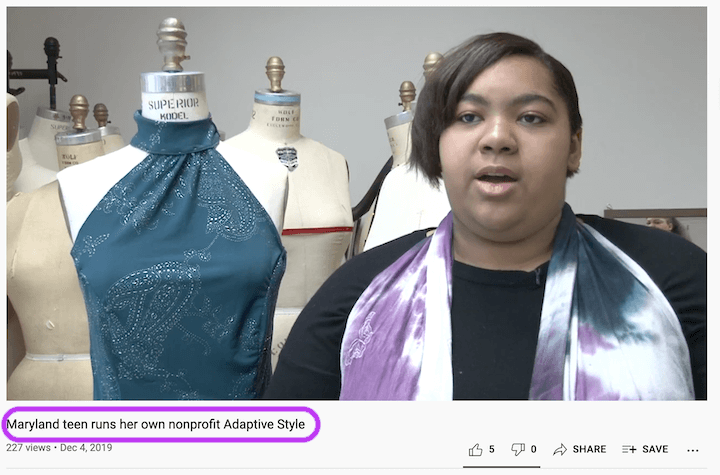 Unique small business ideas
What do we mean by "good" small businesses? We mean evergreen, stable businesses that provide a service people will always need. Anecdotally, my grandfather heard Hoover promise to put a chicken in everyone's pot. People will always eat chicken. So he started a chicken business. Don't worry, these small business ideas don't require plucking feathers.
6. Translator
As the world becomes more global, the need for translation services continues to rise. Some of that involves translating emails, documents, and content, but others are more service-oriented, like accompanying groups or business leaders on international trips. It's important to note that you'll not only need conversational translation skills but also grammatical and structural understanding of a language.
7. Tutor
If you're an adult who has graduated from high school and/or college, you likely have something to teach kids. If you have an affinity for teaching, try out tutoring first. Not only can you tutor multiple students, you can dabble in different subject matter, like SATs or remedial Spanish. The time commitment stays according to what you want and small tutoring businesses are in high-demand, even remotely.
8. Nanny
People just keep having babies! If you love playing with kids, using your imagination and packing snacks, a nanny business might be for you. Depending on your level of commitment to one family, sometimes nannying positions offer food, board, and benefits, or you could be a part time nanny!
9. IT consulting
This is a small business that is always needed by other small businesses. If you know your way around an IT stack and know how to fix it when it breaks, make a website and start collecting payments because you're in high demand.
IT professionals are well-compensated by job or by the hour.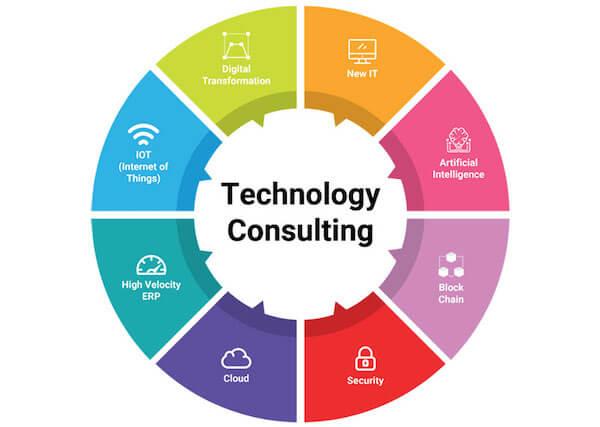 10. Online advertiser
At this point, to say that digital marketing is an ever-growing industry is to say that the sky is blue. It's a fact and businesses that want to survive must invest in online marketing strategies, but small business owners wearing many hats don't have time to learn or keep up with the ever-changing platforms. Consider starting an advertising gig for small businesses. You might even end up starting your own agency.
If you want to learn about online advertising, you're in the right place, my friend (both on this blog and in this post). Here are our best recommendations:
Small profitable business ideas
Why start a business if you're not sure you'll make money? We all work to live (hopefully), and these small business ideas will make you the most money to keep your bank account plump and your vacations fancy.
11. Handyman
Jack of all trades, master of none, but oftentimes better than a master of one. While I am in the process of renovating an old house, I have never appreciated handymen more. If you are handy around the house and like figuring out how to fix things, a handyman business could be for you.
Payment for handymen varies based on the type and length of a job.
Related: Home Services Advertising Benchmarks
12. Event planner
This may fall into creative small businesses, but it is also a fairly steady job (despite the pandemic). People will always celebrate birthdays, weddings, anniversaries, holidays, and need help with planning the events. If you are hyper-organized, can herd cats with the best of them, and have attention to detail, consider planning events!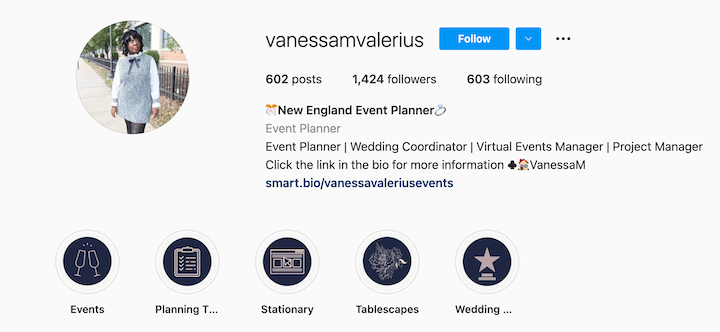 13. Transcriptionist
With video content becoming more popular by the year, transcription services become even more important. In fact, I was desperately searching for transcriptions just last week. Now, I'm referring to casual marketing video transcription but for a legal or court transcriptionist or medical, you'll need certifications that are fairly affordable to get.
Transcriptionists make an average of $52,000 per year.
14. Movers
We've seen a rash of big moves the past few years with people exiting urban areas to purchase homes in the suburbs—and some migration back to big cities as well. Moving isn't fun for anyone and small moving companies have made a fortune on this real estate boom. Get in on the action by starting a small moving business.
Movers typically get paid per hour or per job, if it's a multi-day, out-of-state move.

15. Antiquities renovation
Okay, it's likely you've never heard of this one, and it likely mostly applies to people who live in historic areas. However, there is a niche market for people who are able to restore and reinstall original fixtures in old homes, from cabinet pulls to bricks and old window panes. In fact, I just bought 200 year old bricks specific to my town to place in the house I'm renovating. So if vintage charm is your style, this small business may also be.
16. Short-term rental manager
Once upon a time, my parents rented out half of their house on AirBnb. They made a killing in their little hotel-less town with grandparents visiting family, families in between homes, and business people staying for a consulting project. Eventually they stopped Airbnb because it was too much work for my mom to clean and sanitize after every guest.
Point of the story: rental managers are largely successful and becoming even more so with the rise of home rentals. Reach out to local Airbnb and VRBO hosts to see how you can help manage their rentals acting as a sort-of superintendent for guests.
Rental manager salaries are dependent on where you are located, but most profitable in urban centers.

Easy small business ideas for teens or adults
Looking for a side hustle that doesn't take too much effort? Same. We found the easiest small businesses to start that will also be (we hope) fun too!
17. Pet care
Not to disregard the effort that goes into raising pets, taking care of pets can be the best job ever. You can be a dog walker, a cat sitter, check on chickens, feed horses, the list goes on and on. You can choose which jobs you want to take, what hours you want to work, and sometimes you'll get to house sit as an added bonus.
Pet sitter businesses make between $10-$25 per hour, depending on the number of pets and your location.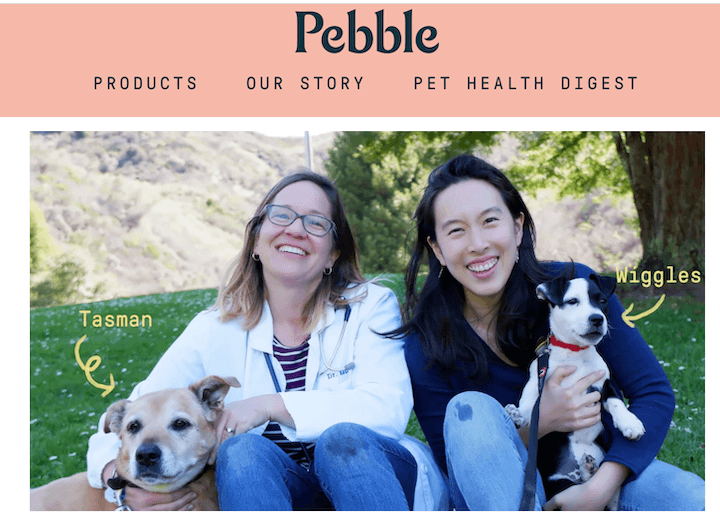 18. Proofreading/quality assurance
I'm pretty stoked on this one. Yes, being a proofreader and QA specialist are different…but also very similar. If you are a good writer and have a knack for noticing tiny details, these jobs might be for you. They are always in high demand, because who has time to check their own work these days, and you can easily pick up work on UpWork or a number of other freelance sites until your portfolio is ready to launch your small business.
Proofreaders and QA specialists can get paid up to $80,000 per year.
19. Notary
Ever need something notarized and don't know where to go? Luckily, I know some small business owners who have a notary on-call. Becoming a notary isn't the easiest process, but it isn't expensive. And once you're done, you too can be an on-call notary or offer your services to courthouses and small businesses full-time.
Notary salaries have a broad range from $20,000-$52,000 per year. But being able to choose when to work (or not) while you have a high-demand certification will come in clutch.
20. Personal shopper
Being a personal shopper is the dream of so many fashion students. Imagine being able to shop for the perfect jewelry, clothing, furnishings, and not actually having to pay for any of it! With the expansion of online ecommerce stores, most of this job can be done remotely. And personal shoppers are well-compensated, earning about $60,000 per year.
Creative small business ideas for women
Want to start a small business to lean into your creative juices? Maybe you work in a corporate environment and excel sheets have dried up your brain. I'm all for having a creative outlet, and if you can make money off of it, even better. Here are our creative small business ideas.
21. Landscaper
If I had leaned into the plant-mom craze, I might want to be a landscaper, but I hate gardening. However, if you're the type of person who gets stress relief from gardening, landscaping might be for you.
This can be one of the most satisfying, creative jobs. You'll have the ability to transform properties into magic gardens—or at least maintain green lawns, flower beds, ponds, and make people happy.
Landscaper pay can be between $10-25/hour, or you can price your services by project.
22. Gift kit creator
Ever receive a box in the mail full of customized snacks, wine, gadgets, and knick-knacks? I've been loving the gift boxes I receive now that I'm working fully remote. And you better believe I love working with gift kit creators, who search markets far and wide to curate the perfect batch for their audiences. Gift kit businesses don't require too much upfront, as you can ask the buyer to pay before purchasing and drop shipping any items.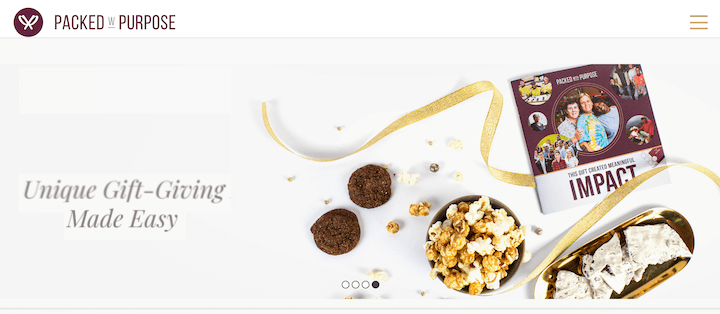 23. Travel planner
This is my dream job. Travel planners get perks galore, from discounted hotel rates to inside info about airlines and tour guides. It can be the most creative small business through planning trips in a niche–maybe your specialty is South America or Iceland trips for college kids or seniors! Even better, this business can be run from home…or anywhere in the world.
Travel agents typically get paid between $35,000-$67,000 per year.
24. Influencer
While some people might not consider being an influencer a creative business, I certainly think the trendsetters of the world would differ. There are plenty of courses to take that will help train you to be an influencer in this brave new world of social media.
Being an influencer comes with a lot of scrutiny and variable pay; this is truly a pick-your-own-adventure type of gig.
Influencer or not, the fact that influencers exist speaks to the power of social media marketing, so make sure you're using it for whatever business you start!
25. Thrifting reseller
Thrifting, altering, and upselling vintage goods was the way NastyGal got their start—and has now become somewhat of an online business. If you have an affinity for spotting diamonds in the rough, hit your local goodwill, grab some clothes, make an eBay account, and get selling. You can be your own boss, designer, brand, or whatever you please with this creative small business.
How do you find the best business to start?
The most successful businesses solve a problem for a specific group of people. When you're looking to start a small business, not a big corporation with investor funding, look for a niche that you, and you alone, are the best person to step into.

It's okay if you don't know what your passion is yet! Don't put pressure on yourself to figure it all out on day one. These ideas are meant to be just that, ideas. Iterate on them, make them your own, and we can't wait to help you succeed.
Even more great small business ideas
At the end of the day, the best small business for you to start depends on your motivation for starting a business. Is it to work from home? Monetize a hobby? Start a nonprofit? Spice up your life? Here are some more great small business ideas to consider.
At-home small business ideas
Here are some at-home small business ideas for the introverts, the homebodies, or the homebound!
Publicist
Voiceover actor
Grant writing
Photographer
Accountant
Dropshipping store
On-demand printing
Social media manager
Online advertiser
Freelancer (write, code, design, video)
Always-good small business ideas
There are tons more evergreen needs out there to give you small business ideas. Here are just ten:
Home inspector
Snow clearing
Online therapy
Elder care
Senior move manager
Junk removal
Bicycle repair
Credit repair specialist
Career coach
Ecommerce store for sustainable products
Small yet profitable business ideas
Aside from our five above, ten more of the best small profitable businesses to start are:
Caterer
Auto repair
Food truck
Carwash
Electronics repair
Interior designer
Virtual assistant
Locksmith
Real estate brokerage
Electrician
Easy small business ideas
If you want to run a side gig, here are some easy small business ideas for you:
Resume writer
Pet care
Proofreading/quality assurance
Notary
Short-term rental manager
Personal shopper
Affiliate marketing
Jam seller
Data entry
Menu planning
Creative small business ideas
Art is everywhere! These creative small business ideas afford you endless outlets of expression!
Landscaper
Gift kit creator
Travel planner
Influencer
Thrifting reseller
Photographer
Baker
Professional organizer
Jewelry designer
Homemade natural beauty & cleaning products
Cool small business ideas
Last but not least, here is an eclectic mix of interesting small business ideas to get you intrigued…
Hot air balloon operator
Home staging
Drone trainer
Christmas tree farmer
Online dating consultant
Tour guide
DJ
Herb farming
Mobile anything (pet grooming, hairstylist, bike repair)
Freelance bartender
The best small businesses to start [recap]
Here's the full list of the best small businesses to start this year:
Childcare business
Fitness trainer
Web developer
Executive assistant
Nonprofit Work
Translator
Tutor
Nanny
IT consulting
Hospital janitorial agency
Handyman
Pet care
Proofreading/Quality Assurance
Landscaper
Gift kit creator
Travel planner
Influencer
Thrifting reseller
Notary
Short-term rental manager
Personal Shopper
Event planner
Transcriptionist
Movers
Antiquities Renovation