Did you know that there are 33 million businesses in the U.S.? This alone makes it tough to come up with a unique business name—then add in the fact that the name of your business can impact its success. Oh, and that once you name it, there's no turning back (unless you want to swim in paperwork and buy all new business cards and collateral).
.

There's a lot of pressure here, but don't worry. Because in this post, I'm going to show you how to come up with a business name you'll love—not just creative ideas and brainstorming tips, but also the practical and legal steps to take so you can get it right.
---
Table of contents
Who knew that coming up with a business name had so many steps? Don't worry, most of them are fun.
---
How to come up with a business name: brainstorming tips
This is the fun part where you get the creative gears turning. Here are some tips, prompts, and ideas to help you get a fruitful business naming brainstorm.
1. Write out your story
Yes, I know, this can be a pain in the butt, but you absolutely need to do this. It doesn't have to be perfect—that's not the point. This isn't for anyone to read. It's for you to write (or type). Because you'll be amazed at what surfaces when you write about something versus talk or think about it. Depending on what stage you're at, write about how you came up with your business idea, why you started or want to start it, what challenges or opportunities arose, and where you want it to go.
This will get the gears turning and will also come in handy later on down the line when it comes to writing your mission statement and about us page.
2. Take a personal inventory
Now it's time to see if there are any personal attributes you could potentially incorporate into your business name. Take some more time to jot down your:
Passions
Nicknames
Favorite books, songs, and quotes
Upbringing
As well as:
How people describe you
People, places, and things that are important to you
What inspires you
Did you know that IKEA is an acronym for Ingvar Kamprad Elmtaryd Agunnaryd? That is, the founder's first name, last name, farm he grew up on, and home villiage.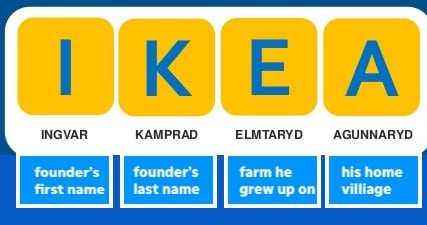 3. Look at other business names in your industry
This strategy is helpful in a number of ways. First, it will tell you what not to name your business if you want to stand out. Second, it can give you creative ideas. Third, it will also give you some general themes to stick to. As we'll get to later, most business names require some level of conformity, as you don't want to be so unique that you're foreign.
Search industry-specific directories.
Look up your business category in Google maps for different states or countries.
Literally Google "list of [industry] businesses."
Check out our epic list below
>> 268 Catchy and Creative Business Name Ideas (Curated, Not Generated!)
4. Look at other industry business names
There are so many approaches you can take to naming a business regardless of industry, so don't do yourself a disservice by only looking up business names in your niche. Take, for example, Happy as a Clam Dock Builders.

This inspires…
Cool as a Cucumber Salon?
Light as a Feather Weight Loss?
Pleased as Punch Tiki Bar? Boxing gym?
Right as Rain Law Firm? Just kidding, we'll get to that later).
5. Do an emotional brainstorm
Think about how your customers want to/will feel as a result of your products and services. One word that stirs up an emotion can make a powerful and attractive business name that markets itself. For example:
Online pet store customers want to feel: proud, relieved, joy, laughter, excited, loved.
Gym members want to feel: strong, competitive, progress, admired, accomplished.
Speech therapy students want to feel: secure, confident, happy, belonging.

Confidence Connection: emotional and alliterative business name.
We have a list of emotional words here to help get you started.
6. Check the thesaurus
Take the words you've come up with so far in your brainstorm, like emotions and core values, and plug them into the thesaurus. There are dozens of cool, fancy, and fun to say words that make great business names. Take the word "bravery," for example. Synonyms include:
Gallantry (Gallantry Web Design)
Grit (Grit n Glory clothing line brand)
Fortitude (Fortitude Fitness Academy)
Intrepidity (Intrepid Detox • Residential).
The possibilities are endless.

7. Mull over mythology, movies & legends
Do you have any favorite movie characters or quotes that you can somehow incorporate into your business name? For example:

J.A.R.V.I.S is a character in the Marvel movies, standing for Just A Rather Very Intelligent System.


Archimedes is a Greek mathematician.


Dionysus is the god of wine.
There are plenty of characters in history and pop culture that can signify concepts related to your brand, so do some research!
8. Use a business name generator
I'm not too keen on this idea, and I doubt that you'll actually land a business name using one of these. But they can still give you starting points for good ideas, or at least a few laughs. For example, here's what you get when you type "events" into Shopify's Business Name Generator: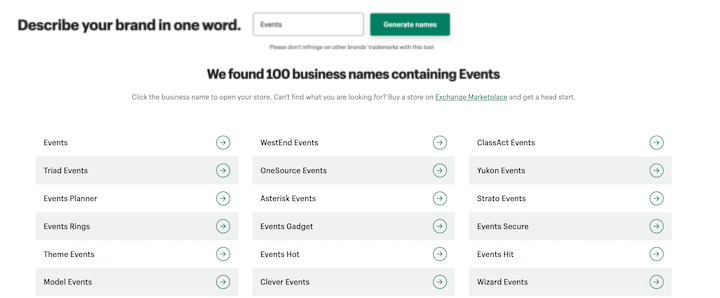 There's a few decent ones in there:
Stratos Events
Asterisk Events
ClassAct Events
Not bad, but like I said, it's best served as a brainstorming tool. (Plus, do you really want to say you used a business name generator when people ask you how your business got its name?)

5 essential steps for coming up with a business name
This is where play meets practicality. It's time to take the names you came up with in your brainstorm and test them in the wild.
Check for availability: This means checking against state and national databases, domain, and social availability. I cover all of that
Keyword research it: Now you'll want to plug your business name into a keyword research tool to make sure it's not a popular keyword that could negatively impact your SERP presence.
Google it: A term has a low search volume doesn't mean there isn't a wealth of content behind it, so be sure to actually search your business name on Google too. Make sure it isn't slang for or associated with something inappropriate or irrelevant, and that it doesn't yield a popular result that might detract from traffic to your site.
Try it on: Think about what this name would look like as a part of your logo, on your website, and in your marketing content. Some names give you more opportunity for name- or letter-containing logos than others. Try it out in design templates to make sure your name doesn't limit you in this regard.
Test it out: Share the name with others. This includes people of varying levels of familiarity with you as a person and your business or business idea. Get their reactions, feedback, and opinions for that objective perspective.
For example, the founders of Klaviyo originally went with Clavija, but when testing it out with friends, they found that no one could spell it and that "it sounded scary, like a disease."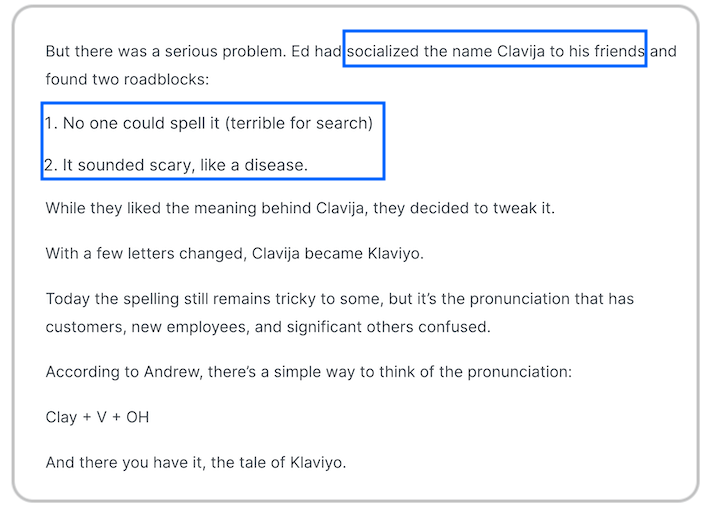 Klaviyo knows a thing or two about business naming.
They ended up going with Klaviyo, which is better but still has confusion around its spelling and pronunciation. Which brings me to the next section:

Checklist for creating a business name
Okay so you've done your brainstorming and testing and your business name choices are available. Great, but you're not done yet. After all some business names are available for a reason. Sort of like how banana flavored lollipops are always in abundance. Here are some questions to ask to make sure your business name is fool-proof.
1. Does it make sense?
It might be super clever, but if it only makes sense to you or a few within your audience, it's probably not a good idea to use. Think about having to explain the name at every networking event or to every customer. That's why it's so important to test out the name with people familiar and unfamiliar with your business and you as a person.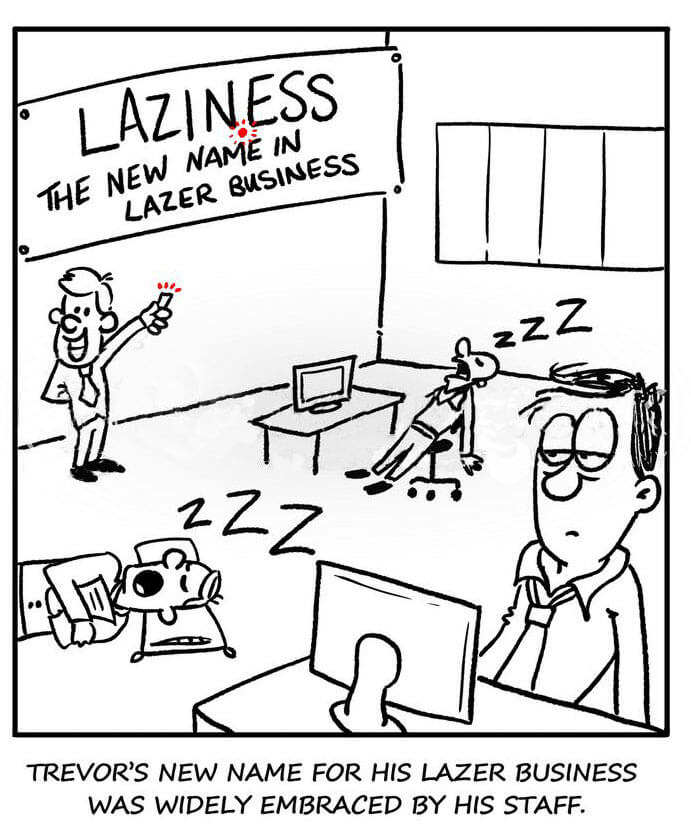 2. Is it a good fit for your industry?
There are plenty of powerful words out there, but make sure they hold the right kind of power for your industry. For example, words that allude to strength and steadfastness are good for locksmiths and security companies, but for nursing homes or home care? Not so much. It would be better to use words associated with gentleness and kindness.

Right as rain. Perfect for sprinkler repair. Clever for a lawyer, but not a tone fit.
3. Is it future-proof?
We can't predict the future (otherwise 2020 wouldn't have happened) but you do need to account for all possibilities when coming up with a business name.
If you could move or expand to other locations, avoid names like Canton Dry Cleaners, or Manny's on Main.
If there's a chance that you might expand your offerings, avoid names like Breakfast at Tiffany's or Suro Laptop Repair.
If there's a possibility to pivot, avoid names that target your audience like Clear Paths for Seniors.
4. Is it easy to spell?
A business name might roll right off the tongue, but is the spelling intuitive? You want people to be able to find your business easily in a search, and you also want to avoid confusion with anything related to invoicing or legal measures. For example, prints & printsess pottery is fun but if you want to tell someone to go to your website, you'll lose their attention before you even finish explaining how to spell it.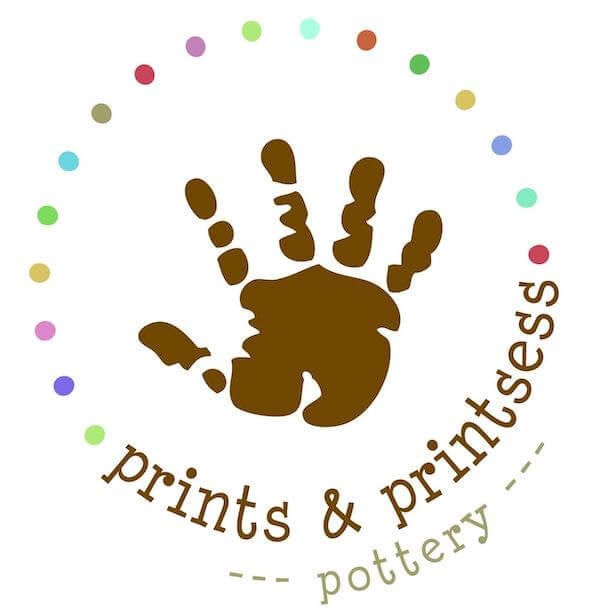 "So it's prince and princess but instead of the c's it's t's….except for the two s's at the end…"
5. Is it easy to pronounce?
Your business name can be a piece of art in and of itself. But if you have to manipulate the letters to indicate the pronunciation or meaning, it might lead to confusion.


This business name looks great on paper… but is it vali-DATE-tech? or va-LID-a-tech?
6. Is it easy to remember?
Spelling and pronunciation factor into the memorability of a business name, as well as length. Short is easy to remember, but it could get lost in the shuffle. Too long, and it could be a barrier to entry for customers searching for you, not to mention a design issue. Think also about how closely related it is to your product or service. This might help with brand recall, but then again, unique and catchy names are easy to remember too. It's all about balance.

How to name a business [officially]
Alright, you are now ready to officially name your business! If you're conducting business as your legal name, you don't need to register anywhere. But if you want liability protection or legal and tax benefits, you will want to register. Here's how to do it.
1. Determine your entity
First, pick your entity type. Each one varies in ownership, liabilities, and tax filing requirements, and these requirements also vary by state. Here are some common business structures:
Sole proprietorship: One person owns the business, unlimited personal liability, self-employment tax and personal tax. business assets and liabilities are not separate from personal assets and liabilities
Partnership: Two or more people; unlimited personal liability unless structured as a limited partnership, self-employment tax (except for LP) and personal tax.
Limited liability company (LLC): One or more people; owners not personally liable; self employment tax, personal tax or corporate tax
Corporation: same as LLC except corporate tax.

Learn more about these structures with the SBA.
2. Check business name availability (state & national)
Depending on your state and entity, you may or may not have to register your name.


Not the friendliest of websites…
3. Check domain availability
As in love with your business name as you may be, it's not worth using if you can't have a website that closely matches that name. It's already hard enough to make your website more visible; don't make it harder.
Even if you can differentiate your domain by adding something like "get" or "go" in front of the name, it may not be worth it. Potential customers performing direct searches won't know to do this and will likely end up on the existing site. If it's a competitor, you've lost someone. If it's not, they might just abandon the cause.
You can use GoDaddy's domain name checker for this.
4. Check social media
Also make sure that you can create social handles that are closely associated with your name—and that you can have the same handle across all channels. If there is already a handle using your exact name, check to see how popular it is. Because even if you come up with something close enough, if the real thing is a major account that could make yours look like an unverified or fake version of that account, you'll want to steer clear.
5. Register your business name
Be sure to register your domain name as soon as possible (before it gets snatched up!) and then depending on your business, you may or may not need to register your entity name, trademark, dba, or all three. Learn more about registering your business from the SBA.
How to come up with a business name [recap]
So as you can see, naming a business is a bit of a process, but with something so final, you want to make sure all your bases are covered. To recap:
Here's how to come up with a business name:
Write out your story

Take a personal inventory

Look at other business names in your industry

Look at other industry business names

Do an emotional brainstorm

Check the thesaurus

Mull over mythology, movies & legends

Use a business name generator
Here are the essential steps for coming up with a business name
Check for availability
Keyword research it
Google it
Try it on
Test it out
Follow this checklist before creating your business name
Does it make sense?

Is it a good fit for your industry?

Is it future-proof?

Is it easy to spell?

Is it easy to pronounce?

Is it easy to remember?
Here's how to name a business officially:
Determine your entity

Check business name availability (state & national)

Check domain availability

Check social media

Register your business name