Most Google Ad strategies and tips revolve around improving failing accounts, but there's plenty of opportunity to grow and unlock profit when your accounts are performing well, too. That's why it's important to know when your account is ready for scale and when it would make sense to hold steady—as attempting to scale prematurely can actually backfire on you.
Every account is different and timelines for scale should correlate to spend, so in this post, I'm going to share with you:
Let's get started.
How to tell if your Google Ads account is ready to scale
Before applying any scaling strategies, it's vital to ensure your account is ready for them. As a general rule, your Google Ads account should:

Additional positive signs include:
Above 50% impression share and the majority of the lost impression share is lost to budget.
Good or better ad rating correlating with real-world performance.
Campaigns have been out of learning phase for more than 14 days.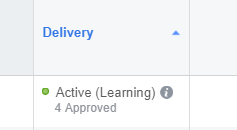 Trusting conversion tracking and being able to draw direct lines to profit are a must before you think about scale. While there is no hard and fast timeline, you'll want to make sure any of your optimization initiatives have at least a quarter to prove themselves out.
How to scale successful creative
When you know you have winning creative, it's natural to want to get the most mileage out of it and apply it in multiple ways, such as by creating new campaigns with it or testing out "spinoff" variants of that creative.
For example, if you're running visual creative (display ads, video ads, etc), and seeing conversions, you may decide you want to put those landing pages/creative ideas in your search campaigns. You could do this by creating new assets (formerly known as extensions) or creating entirely new responsive search ads. As a general rule with visual creative, you'll want to see:
High video completion rate (30% >)
High view-through conversion rate and/or assisted conversions
Landing page visits
Translating visual creative into assets or search ads means taking the core theme and expressing it within the character limit. For example, this video ad does a great job of putting the brand and product front and center. It also doesn't push the sale, relying on cheeky language over "try"/"demo" language.

Translating this ad into a text ad or assets would mean:
Using sitelink and price extensions to promote specific variants.
Leaning into the "private parts" language as it's acceptable for Google and conveys the brand tone.
Honoring that the user may have seen the ad before using YouTube audience targeting.
Here's the text ad Lume is currently running for the query, "natural deodorant for women:"


More great text ad examples here.
Just like visual ads can be converted to text, so too can great text ads be converted to visual. Taking the core messaging of a text ad and translating it into visuals might seem trickier, but it really relies on the following:
Knowing your audience and what will grab their attention.
Using the visual (and potentially audio) medium to their fullest.
Maintaining the core tone and language of the text ad.
Whether you use single creative campaigns or Performance Max, leveraging different creative types to communicate with your prospects can help you reach more of your market.
How to scale successful strategies
There are many paths to successful campaigns. Knowing that you have a proven account structure can help build confidence to invest in more markets.
Typically in search campaigns, accounts will have one of the following strategies:
Markets as the campaign and services/products as the ad groups.
Services/products as the campaign and different personas as the ad groups.
Auction price/customer value as the campaign and the products/services as ad groups.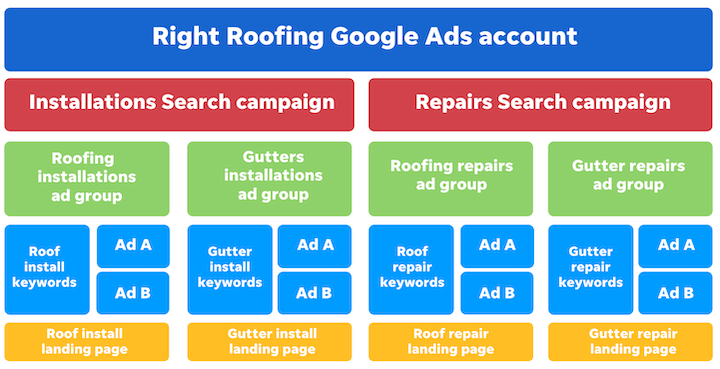 The best structure choice for you will depend on the complexity of the offering, your budget, as well as your desired ramp-up pace.
Once you find the right structure for your campaigns, you can begin applying it to more markets/initiatives.
As a general rule, pick one part of your business to prove out which structure you'll be testing. Give it at least 30-60 days of optimization time to ensure you're on the right track to roll it out to the rest of your business.
Be smart about scaling your Google Ads
Scaling Google Ad campaigns is equal parts reliant on subjective and objective signals. Knowing that creative or structures are meeting metric goals is absolutely a sign it's time to scale. There's also factoring in timing. Scale should only happen when no operational change can support it.
Please read our Comment Policy before commenting.