Online advertising with Google Ads is one of the most effective ways to reach new customers and grow your business. However, before you can get started, you'll need to know how to use Google Ads effectively in order to maximize the return on investment from your advertising spend and avoid making mistakes.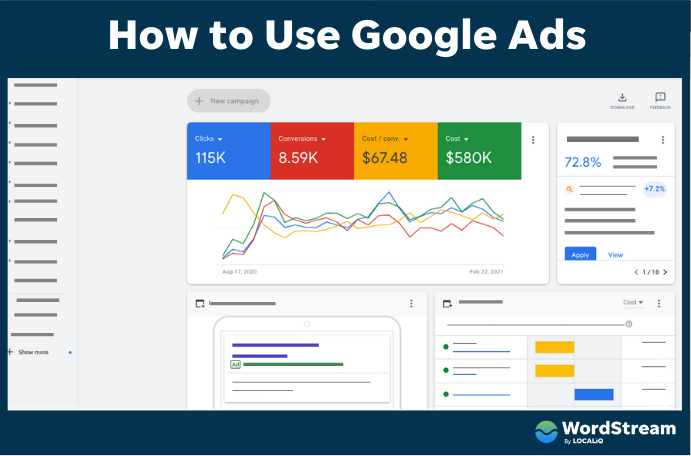 Table of contents
Let us help you get started with this beginner's guide to running ads on Google.
What is Google Ads?
Google Ads is a pay-per-click advertising platform owned and operated by Google. It is also the largest and most widely used online advertising network in the world, and millions of businesses use Google Ads to reach new customers and reach their sales, marketing, and revenue goals.
Advertisers who choose to use Google Ads can target users across multiple networks.
Search ads: On the Search Network, advertisers create text ads that target keywords, the words and phrases people search on Google. This gives them the opportunity to appear in Search results when their customers have the highest intent to engage or buy. While it is just one type of PPC advertising, Search ads are often what people are referring to when they use this term. It is also known as paid search.
Display ads: The Display Network offers advertisers the option of placing visual banner-style advertisements on websites that are part of the Display Network. The Google Display Network reaches approximately 90% of global internet users, a vast potential audience. When it comes to Search vs Display, they're ultimately best when used together.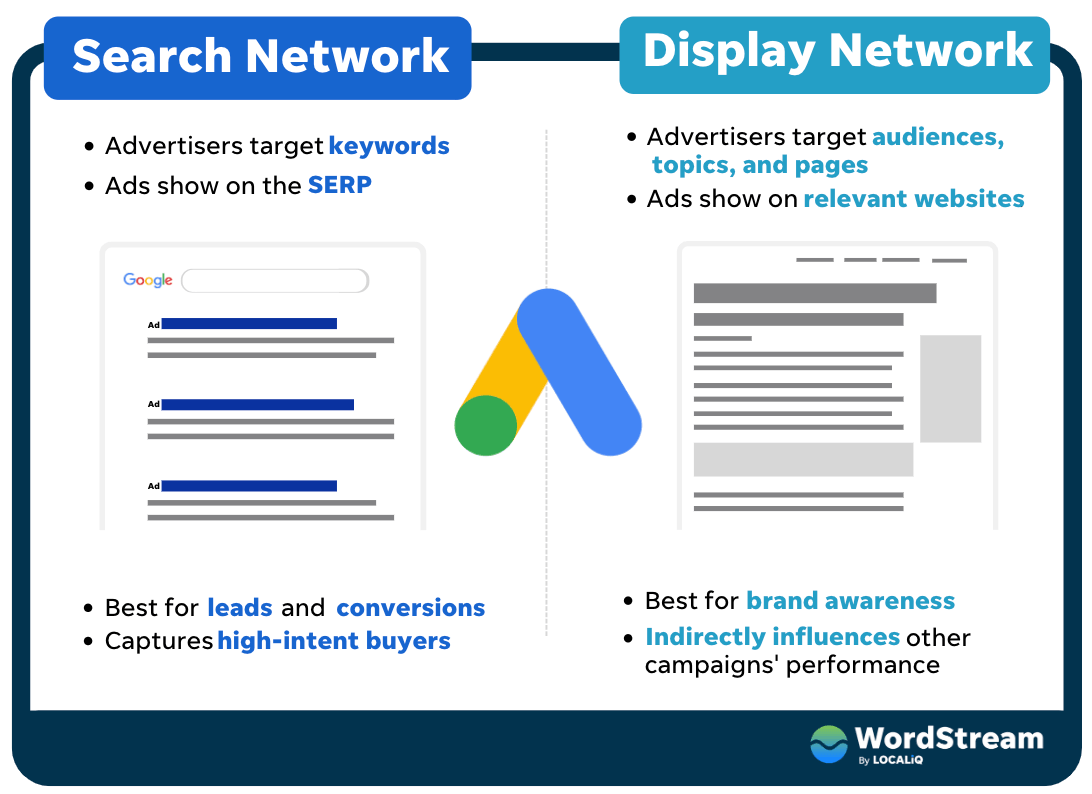 Shopping ads: With Shopping campaigns, you connect a detailed product feed to your account and Google will display your products that match to searches on Google Search, the Google Shopping tab, as well as other placements across the Google Shopping network. Viewers can buy directly from the ad or click through to the product page.
YouTube ads: Since Google owns YouTube, you can also use Google Ads to create video or display ads that appear on YouTube videos and search results. Learn more in our complete guide to YouTube advertising.
Each ad type offers its own set of benefits and can help hit different objectives. And within these networks, there are different campaign types, placements, formats, and more. There are even campaign types that allow you to advertise across multiple networks at once.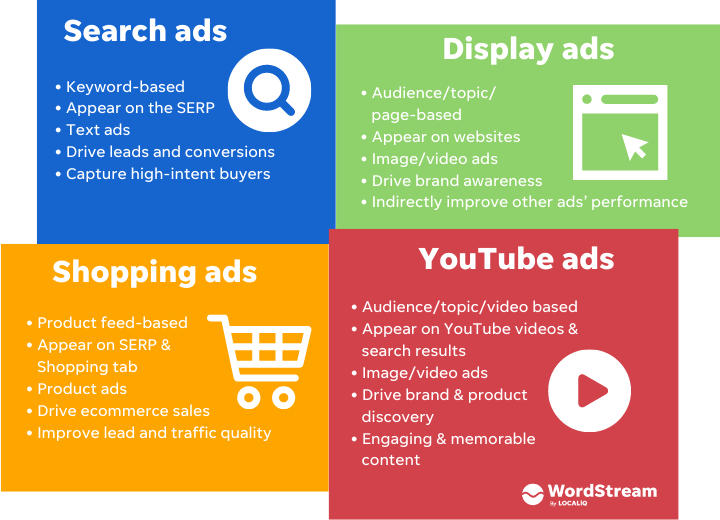 Why use Google Ads?
PPC in general offers many benefits to business, but Google Ads has extra advantages.
Fast results: While SEO is essential for any business, it takes time for your content to rank. PPC ads, on the other hand, can start appearing as soon as your campaign is set live.
Data and insights: The data you collect in your campaigns allows you to make optimizations to maximize your budget as well as to gain invaluable customer insights.
Full funnel-friendly: Between Search, Display, Shopping, and YouTube ads, and the targeting capabilities, you can use Google Ads throughout every step of your funnel.
High ROI: With the way Google Ads works, PPC is considered one of the highest ROI channels to marketers and advertisers, earning an average of $2 for every $1 spent.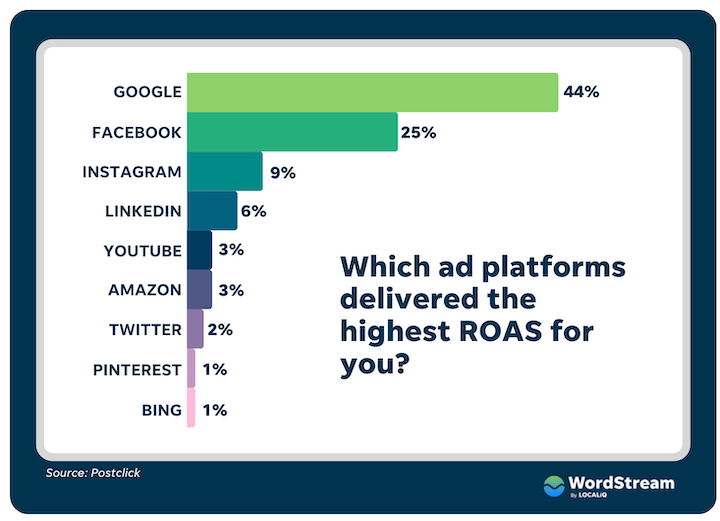 How does Google Ads work?
Although both Search and Display advertising campaigns are managed via Google Ads, the term "Google Ads" typically refers to the Search Network. Digital marketers usually refer to the Display Network by its own name. In short, Google Ads works on an auction system, where costs are not determined just by bid, but also the quality and relevancy of ads.
For more on the Google Ads ad auction and how the Google Ads system works, check out this infographic.
How to use Google Ads in 7 steps
Establish your foundation
Set up your Google Ads account
Identify your keywords
Create your campaign
Create your ads
Report on results
Optimize and adjust
1. Establish your foundation
First and foremost, make sure you have a firm grasp on your audience and your goals.
Goals
​​What are you using Google Ads for? Lead generation? E-commerce? Brand building? The campaign types you choose and structure of your account will hinge on this. To learn more about establishing realistic goals for your Google Ads account, check out these resources:
Audience
Developing personas is essential. What do your ideal customers do? Where do they do it? When are they actively searching? On what device? To learn more about developing customer personas and defining your audience, check out these resources:
2. Set up your Google Ads Account
Setting up a Google Ads account is easy and takes just a few minutes.
You have the option of creating your account using an existing Google account, or you can create a new account specifically for use with Google Ads. Then, you'll specify some basics for your account, such as your location and time zone. Finally, you'll set up billing details, so Google can accurately bill you every month.
OH. And don't forget conversion tracking!
3. Identify your keywords
Advertisers use Google Ads by bidding on keywords that are relevant to their business so that their ads appear in relevant search results. There are many different ways to conduct PPC keyword research, and WordStream's Free Keyword Tool is an excellent starting point.
Simply enter a search term or URL and it will generate a comprehensive list of keywords along with search volume, cost per click data, and competition level.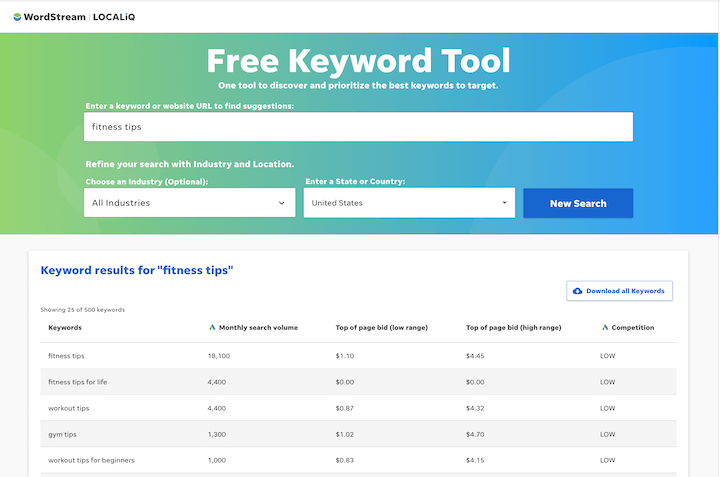 4. Create your campaign
Once your account is created and you've done your keyword research, it's time to create your campaign. To create your Google Ads campaign, you'll need to:
Pick your campaign type
Set your ad schedule
Choose your location and language
Determine your budget
Select your bidding strategy
Add your keywords
You can also watch our video tutorial here:

5. Create your ad
Writing effective Google ads is a particularly challenging task, as you have limited space to craft a compelling and persuasive message.
In general, a good Google Ads headline:
Conveys value
Contains the keywords you're targeting
Uses the language your customers use
Elicits emotions
Has a call to action
Furthermore, with responsive search ads being the only standard Search campaign you can create, you have to format your headlines and descriptions to be able to work in different combinations. Use these responsive search ad best practices to guide you:
You can also use this responsive search ad template to help you out:

6. Report on performance
Like any marketing strategy, Google Ads is not a set it and forget it effort. It's important to check in on your campaigns regularly so you can harness what's working and toss out what's not. Important PPC metrics to pay attention to are:
Depending on your campaign types and objectives, there may be other metrics to track as well, but those are the core ones. Not sure what constitutes "good" performance? Check out our interactive Google Ads benchmarks.
View the full report in our always-updated benchmarks page.
7. Optimize, test, & adjust
A perfect Google Ads campaign is never finished. The platform is always changing and so are your customers, so you should always be testing out different settings, ad copy, and offers as well as adjusting bids based on keyword performance and adding negative keywords to eliminate unqualified search queries.
Free guide >> PPC 101 has all the terms, tips, and best practices you need to get started with Google Ads.
How to use Google Ads RIGHT: 4 key tips
Use these tips to make sure you're getting the most out of the platform—and your budget.
1. Optimize your account structure
A logical account structure can have a dramatic impact not only on how easy it is for you to use Google Ads but also your campaign performance. Ensuring your Google Ads account is structured properly has many benefits, including:
More relevant traffic and clicks
Higher Quality Score (and thus, lower cost per click)
Making your account easier to optimize and maintain
If you're only planning to run a single campaign, your Google Ads account structure will be quite simple. But ideally, you want to have multiple campaigns running for different offers and objectives. The ideal Google Ads account is structured into individual campaigns, each of which will have its own ad groups. In turn, each ad group will have its own keywords, unique ad text, and landing pages. The figure below illustrates how an account should be set up for optimal performance:
You can also learn more in our Free Guide to Google Ads Account Structure
There are several ways you can structure a Google Ads account, depending on your needs. For example, you can structure your Google Ads account based on the structure of your website, by the types of products or services you're advertising, or by geographic location, if your business operates in several individual markets.
2. Stay on top of updates
Google Ads is always evolving. New features are constantly getting rolled out and you never know when Google is going to throw a curveball at us, such as with removing modified broad match or sunsetting expanded text ads.
The Google Ads blog is the place to check for these announcements, but you can also get better explanations and opinions in publications like Search Engine Land and, of course, the WordStream blog!
3. Optimize your landing pages
This is where people who have clicked your ads either convert or they don't! Follow these guidelines for high-performing landing pages:
Minimize form fields
Focus on benefits, not just features
Use multiple, high-quality product images
Make your call-to-action clear as day
Make sure your landing pages work on mobile! (Or let users skip the landing page completely and just call you.)
To learn more about designing great landing pages, check out our best landing page tips and tricks….ever.
4. Build remarketing lists
Remarketing (or retargeting) is when you serve ads to audiences based on their previous behavior, such as on your website or with your other ads. This is essential when using Google Ads! So start building these lists early and often so you can keep prospects moving through your funnel.
Evaluate the strength of your Google Ads account
Taking the time to regularly adjust and optimize your Google Ads account is one of the most important things you can do as a paid search advertiser. However, even if you're doing everything right, it can be difficult to know just how well your campaigns are performing. That's why WordStream created the Google Ads Performance Grader.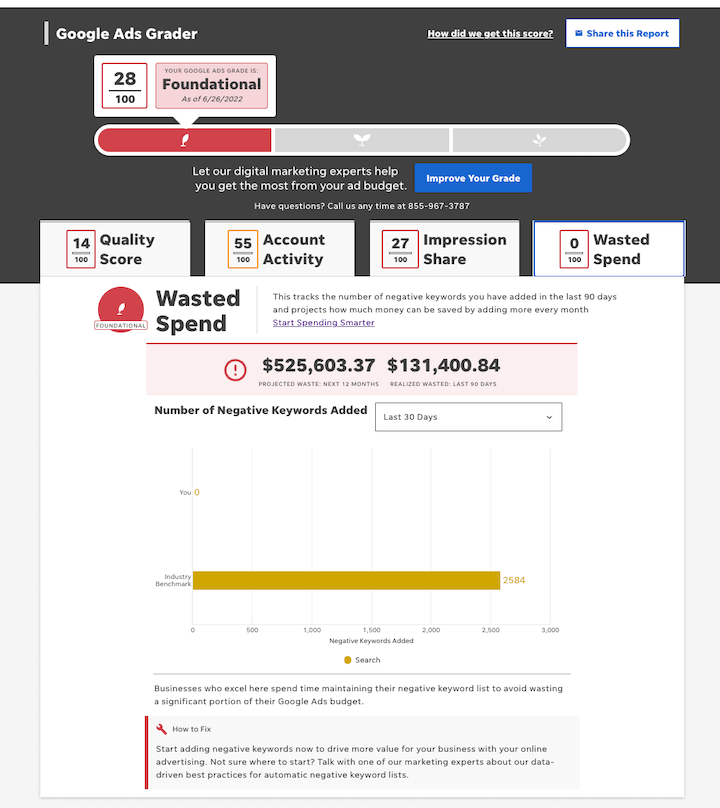 In 60 seconds or less, the Google Ads Performance Grader performs a comprehensive audit of your Google Ads account. It will evaluate the strength of your account based on crucial PPC metrics and generate an easy-to-read report on your 
Quality Score
Impression share
Account activity
Wasted spend
And more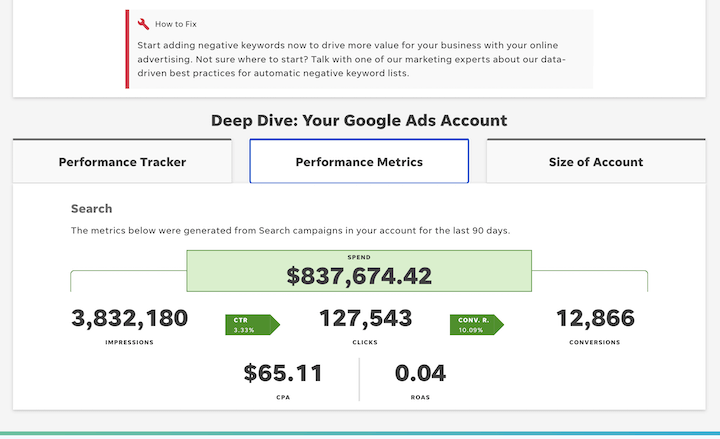 No other free tool provides as much unique, individualized insight into your Google Ads account performance as the Google Ads Performance Grader. To see how well your account is performing, and to identify areas in which you can improve, try the Google Ads Performance Grader for free today.