Real estate agents are keenly aware that in order to be successful, their skill-set can't be limited to selling a property. In fact the ability to generate leads through captivating marketing campaigns is likely even more critical to achieving success in the competitive real estate industry. How can you sell a house if you have no one to sell it to?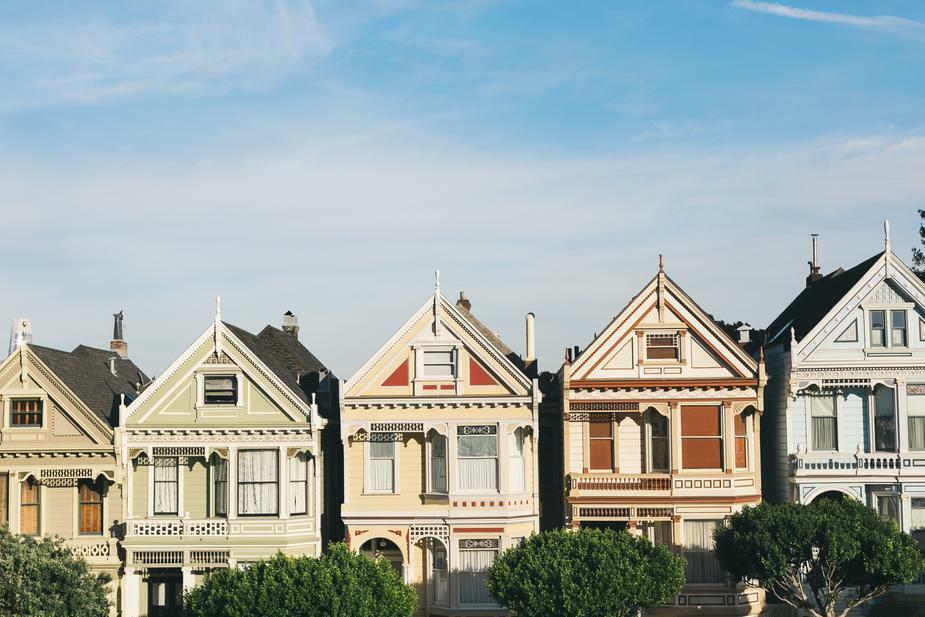 Back in the day, real estate agents relied on networking around town, posting information on the supermarket bulletin board, and perhaps even going door-to-door to share a friendly smile and hand out a flashy flyer. Nowadays this strategy doesn't quite cut it. Half the people at the grocery store are glued to their phones, and the other half is lounging by their fireplace waiting for their Instacart delivery to arrive.
So, how do real estate agents capture new leads in today's technologically advanced society? Facebook, of course! According to a recent study by Mediakix, the average person spends 35 minutes per day on Facebook giving you, the realtor, ample opportunity to get in front of the right people with your killer Facebook ads.

Facebook is also inherently visual (just like real estate), and provides extremely granular targeting options that allow to reach the exact market you want, from first-time, just-married home buyers to wealthy coastal retirees.
We know Facebook advertising is the answer, but what is the strategy behind it? How can you maximize your budget to ensure you're not wasting valuable marketing spend on failed campaigns?
Here are seven super-effective tips to ensure you capture that ready-to-purchase audience on Facebook.
Need more help with your ad campaigns? Get our (free!) All-Star Playbook to Online Advertising
#1: Layer on Location, Demographic, Interests, and Behavioral Targeting Options
Aside from Facebook's popularity, what makes it the perfect platform to advertise on is the truly detailed level of targeting you are able to achieve. After configuring the goal of your campaign you can use the various targeting options to layer on precise options, and ensure you're showing your ads to the right audience.
Here are a few ideas for targeting options that may appeal to your buyer pool.
Location Targeting: Target by Zip Code
The first thing you will want to do is set some location targeting based on the region where you're selling properties. It is important to be cautious here because you don't want to get overly precise and target within a one-mile radius, since people may be moving from other locations. I'd advise targeting the zip codes that typically move to where you're selling based on past selling history.
Age Targeting: Target the Age Ranges Most Likely to Buy
This one is pretty self-explanatory, but it's critical not to breeze over since there is no use in showing your ads to an 18-year-old who likely does not have the budget to purchase the $2 million mansion on the water you're attempting to sell.
Demographic Targeting: Target by Income
By navigating to Detailed Targeting > Demographics > Financial > Incomeyou can target your audience based on how much they're making. Pretty neat, right? This is super valuable to real estate agents since this often determines the types of properties that people are able to buy.

Demographic Targeting: Target by Home Ownership Status
Detailed Targeting > Demographics > Home > Home Ownership will lead to three options: first-time homebuyer, homeowners, and renters. Depending on the types of properties you're selling this will be extremely helpful in finding the right individuals. For instance, if you're selling affordable condos in a hip urban area then you should likely target the "first time homebuyer."

Custom Audiences: Lookalike Audiences
If you're good at your job (which I'm sure you are) you likely have a list of people who recently purchased. With Custom Audiences you can upload that list to Facebook, and then have Facebook do some magic to find similar individuals (AKA lookalike audiences) who are likely ready to invest in your beautiful properties. That list could be a customer list or even a list of people who have visited your real estate website.

Behavioral Targeting: Target those "Likely to Move"
This is probably one of the coolest options, the fact that Facebook allows you to target people who are likely to move! By navigating to Detailed Targeting > Behaviors > Residential profilesyou'll find the option for individuals who are "Likely to Move."

I have no idea how Facebook makes these assumptions, but if the option is there, why not use it?
As a summary here are some targeting ideas to ensure you're spending your money where it counts:
Target by zip code
Target by age ranges
Target by income
Target by home ownership
Target a lookalike audience
Target people "likely to move"
#2: Bring Your Properties to Life with Video
Video marketing is definitely an underutilized technique in the real estate game! While some have begun to catch on, many still view video as an intimidating and challenging medium.
However, it doesn't need to be! And the return is worth the effort spent. According to an Australian Real Estate Group, listings with a video received 403% more inquiries than those without!
This makes sense, right? Some of you have likely found this out the hard way, but pictures can be incredibly deceiving! And this isn't just true for online dating, but for real estate as well.
While video is still not the same as being there, it gives the viewer a more realistic look into the property. Mr. Sell Team does an impeccable job at marketing properties with video. Not only do they make impressive videos of their listings, but they

If you want to take things a step further, try creating a 360 video, which allows the potential buyer to move around with their mouse as if they were touring the apartment and exploring on their own in person. It's incredible! Check out this guide from Wistia on how to make a 360 real estate video.
Lastly, when uploading your video into Facebook Ad Manager, make sure you're following their recommended video specs as shown below.

#3: Use Carousel Ads to Show Multiple Properties (or multiple rooms in one property)
If you are unfamiliar with Facebook's Carousel ad format, get familiar! This ad format is perfect for any industry that has visual appeal, making real estate the perfect candidate. The carousel ad format essentially allows the advertisers to display a series of images in a catalog type format so viewers can scroll through and view multiple images or listings.
Check out the example from the UK company Draft.ie below. They use this ad format to display multiple listings to their audience just in case one of these places captures a buyer's eye. This is like catching several birds with one stone because this single ad has multiple pathways to convert.

I also love that Draft.ie listed the price, location, and number of bedrooms in each posting, which brings me to my next tip…
#4: Be Transparent in Your Ad Copy
Perhaps one of the most challenging aspects of being in the real estate business is building trust. When someone is making not only a huge financial decision, but also a personal one that is going to impact their day to day, they want to ensure they're working with a trusted party.
Trust can be incredibly hard to establish when there are so many real-estate horror stories out there, but one way to do this is by being as transparent as possible to ensure your lead never feels like they're being deceived.
When crafting your Facebook ads for real estate, show realistic imagery, and be direct in your ad copy. Tell the consumer exactly what it is they are getting before they even have to click by including information like price, square footage, location, number of bedrooms, etc. in your Facebook ad.
Boston Proper Real Estate does a wonderful job at this by giving a very detailed description with all of their properties. Take the example below where they inform their audience of the rental price, dates, location, as well as what's included with their listing (heat, water, etc.).

#5: Plan Ahead to Up Your Ad Spend During Peak Times
If you are in the real estate game, you know well that there are peak months when people come out of hibernation with cash in their pockets ready to buy. During peak season it's easy to put off marketing because you're busy with other potential buyers. However, this is a big mistake – as you have a much better chance of selling if you get your listings out to the right people on Facebook during this busy time.
To do so, it's critical to plan ahead and to put a little more cash behind your ads to reach a larger audience before your competitors sweep them up.
So when is the best time to sell properties? According to Zillow it's based on weather patterns! "In markets with warm climates like Miami, the magic window starts in March. But in places with harsh winters like Boston, waiting until mid to late April is your best bet," says Zillow.
Zillow also reported that homes sold from mid-March to mid-April sell around 15% faster and for 2% more than the average listings. "That's a national premium worth more than $4,000. And in hot markets like San Francisco, that could mean an extra $22,000 in your pocket!" says Zillow.
#6: Use Testimonials and Reviews to Instill Trust in Your Services
I already spoke a bit about the importance of gaining trust, but in addition to being transparent, there is another way to gain trust through your advertisements. This comes in the form of letting your happy customers do the talking.
While it's quite easy to brag about how great you are, it's only earnest when it comes through a non-biased party's mouth. This is where customer testimonials and reviews come into play.
The image below is of Salt Lake City realtor Dustin Brohm's Facebook page, where you can see he's received nothing but five-star reviews. If you go through and actually read what some of his former clients say about him, your wall of distrust instantly breaks down.

Taking this a step further, why not incorporate some of these glowing reviews into your ad copy? When you're exposing new people to your brand, it's the perfect time to show off how much others love working with you.
#7: Capture Stunning Ad Creative that Appeals to a Lifestyle
Last, but definitely not least: This goes without saying, but you need to ensure your imagery is absolutely stunning!
Those in the real estate business usually have this down to a science and employ professional photographers to capture the look they're going for. Make sure to choose the highest quality images for your ads, and to appeal to a certain lifestyle to draw in potential buyers.
This can be incorporated into your ad copy as well, but always remember that first impressions are everything! If you can appeal to a desired lifestyle through powerful imagery, then you've got a clear hook for new leads.

Facebook advertising for real estate agents doesn't need to be a draining and daunting task. Take these tips, have some fun with it, and watch your listings fly off the market!