One recent study found a 76% increase in daily accumulated likes on Instagram ad posts during the COVID-19 quarantine. "Coronavirus means isolation and isolation means social media," says Olivier McAteer. This increased engagement makes sense, especially considering that Instagram usage in general has increased.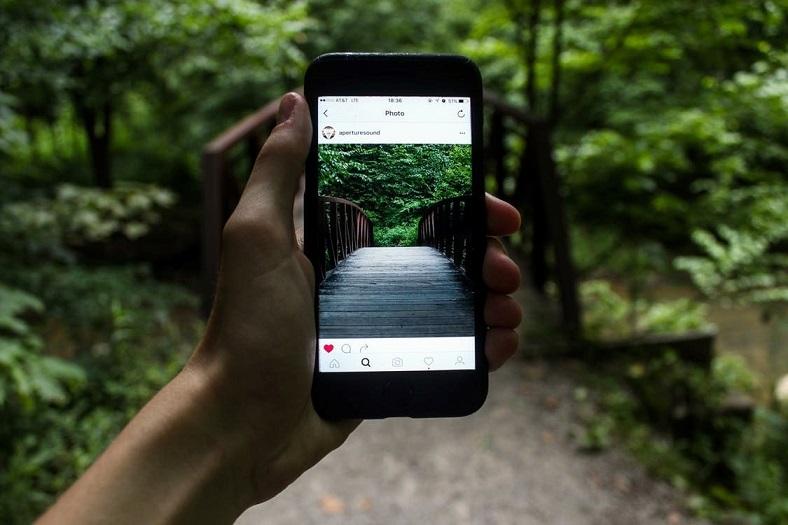 If you're a marketer looking to reach your audience, this means there's at least one place you'll definitely find them: Instagram. Here, we're sharing eight tips for creating unmissable Instagram Live content.
But first, let's talk about what Instagram Live is and why it's a useful platform.
What is Instagram Live?
Instagram Live is essentially an Instagram story, like you see at the top of your feed, but recorded and streamed in real-time. On the Instagram feed, these live stories will show at the very front of your story circle icons to let you know that a business or individual is currently live and then Instagrammers can watch along in real-time.
Why you should use Instagram Live
Well, why not? If you're looking for something more concrete, here are a few reason to give Instagram Live a try:
Instagram Live gives you the number one position on the story feed, increasing visibility.
Instagram Live automatically sends push notifications to your followers alerting them you are live.
Instagram's algorithm gives organic engagement boosts to users who embrace this feature. This will make your videos more likely to appear in Instagram's discovery section so new people will find you!
Instagram Live videos are more engaging and discoverable for the reasons stated above.
Instagram Live videos allow you to create a stronger connection and bond with your followers.
Instagram Live humanizes your brand by showing a face behind your business.
These are just a few of the reasons Instagram Live is a feature you need to embrace ASAP. There is also data that shows 82% of people would rather watch a live video then see a social media post. Now let's explore some tips to help you hop on the Instagram Live trend effectively:
How to create engaging content for Instagram Live
Now that we've covered what Instagram Live is and why it could be a powerful tool for your marketing, we need to talk about how create high-quality content so that you're ready to go live and engage your audience.
1. Be authentic (and professional)
Rule number one of Instagram Live is that you need to be as genuine and authentic as possible. What do I mean by that? This is not the time to read from a video script or turn into a salesperson; rather, the reason people want to see you live is to see a genuine human. Especially in times like these, when we're social distancing, people need that real, authentic human connective even it needs to be obtained through their iPhone screen.
So how can you be your most authentic self to your audience?
Take a lesson from Brene Brown and do not fear vulnerability.
Allow yourself to show emotion.
Communicate as you would with a friendly coworker.
To clarify, I am not recommending that you start sobbing to the camera or talk about that doctor's appointment you finally had last week. Rather, allow your personality to shine through as you connect with your audience over Instagram.
For instance, it's okay to talk about how COVID-19 is affecting your small business and show emotion along with that. However, going into an over-dramatized tangent may make users drop off. Be authentic while maintaining your professionalism.
2. Take time to plan
While it can be tempting to just hop on Instagram Live and talk to your followers about how amazing your business is, this may not go as well as pictured in your head. Instagram Live definitely has a more casual, less pre-planned feel, yet those who do it well actually plan out their live sessions in advance and set specific goals.
"Knowing how to set good goals is crucial for social media success," says Tony Tran from Hootsuite, "And your goals for Instagram Live are no exception. Hootsuite recommends setting "SMART" goals that are specific, measurable, attainable, relevant and timely.
Aside from having objectives in place, your format needs to be well-planned and scheduled out. For instance, is your livestream going to involve a Q&A? Perhaps a product launch or "behind the scenes"? A few other Instagram Live approaches could be to livestream an event, product preview, educational session, or an office tour. While there are endless formats you can aim for, it is important to also know what you are going to talk about to keep viewers engaged.
Below is great example below from Nutritious Life where the founder did a Q&A where she was clearly prepared, even with text to make it easy for viewers to get an idea of what the session is about before turning their volume up.

3. Stay consistent with an ongoing series
People like consistency, especially in times of uncertainty. Whether it's daily, weekly, or monthly, a consistent livestream series that your followers are excited about will boost your chances of Instagram Live success. For instance, if you are a real estate marketer, try a "New on the Market!" series where you show off some of your newest properties. Or perhaps you could do a customer story every week. Whatever your series idea may be, leaning towards education content that your audience members typically seek out is likely the best option for something like this.
Check out the example below for the co-founder of Sift Bake Shop in Mystic, Connecticut, where he does a re-occurring series called "Ask Adam." In the videos, Adam answers popular baking questions. A simple, yet very effective method to keep followers coming back.

4. Promote your live sessions beforehand
In addition to having a plan and consistent series, you also need to communicate this plan to your followers and leads. Instagram Live campaigns should be treated just like other in-person events, where you market them to your audience to ensure they know the when, what, where, why, of your going live plan.
Market your live event on your other social channels and emails, and then target these promotions to relevant audiences. For instance, if your live event might be most appealing to a specific segment of leads, create an email campaign reaching out to this group to build their interest.
Take the example below from an influential trainer who promoted his live session by simply notifying his following with an Instagram video post a day before his live event with the details and giving his following a little sneak peak. Genius!

5. Engage with your attendees
The other very cool feature about Instagram Live is that it allows attendees to comment in real time! While this can be great for attendees, it can be overwhelming to presenters. The thing is you that you are not expected to engage with every comment—of course—and you should do your best to stay on track with your plan we discussed in Tip #2 above.
Still, you should also envision this as an opportunity to really connect with your followers. Whether it's a question that flows with the content of your session or acknowledging a kind comment made, giving your users real-time attention will make them feel special and connected to your brand. One helpful way to do this could be using another co-worker to track the comments and star ones to reply to for the presenter. You could also do a Q&A at the end of your live session if you would prefer to answer questions at the end.
6. Conclude with a CTA
How in the world do you end an Instagram Live? Conclude the Q&A session, thank your co-host, and say "bye!" Nope! You should always end your Instagram Live with a CTA that ties directly back to your objectives planned out. Whether it be something as simple as following your account or more involved, like filling out a form, it is critical to get your main goal accomplished and get your live attendees to complete a desirable action.
Make sure when mentioning your CTA that it does not come off as overly salesly or pushy and is focused on a realistic action that you actually see attendees taking.
7. Have fun with your Instagram Live session!
Remember, Instagram Live is not a serious marketing channel that involves a monotone plug for your business. Rather Instagram is a place where people go for some fun so ensure you are having fun as well! If you're not, your viewers will be able to tell. Allow your personality to shine through, make fun of yourself, and do not get anxious about mispronouncing a word or making a mistake. Instead, acknowledge it, laugh at yourself, and move on. Your followers with appreciate the authenticity.
So let lose, connect, have fun, and don't take yourself too seriously because if you are enjoying yourself your followers will too!
8. Don't forget to save and share your live video
Last, but certainly not least, save your session at the end! This is a great tip that many new livestreamers do not know they can do. Yes, we all hate watching ourselves on video, but it is a great way to continuously improve for future live sessions. Also, if the session was a success, this will allow you to re-share it on your feed or on other social channels.
To save your video simply hit "save" in the upper corner, and then instantly share it on your story for 24 hours. Speaking of stories, you may find our post on using Instagram Story Highlights to be helpful.

While there are many uncertainties in life, especially nowadays, one thing that is clear is that Instagram Live is currently an effective platform to strengthen your marketing efforts. So dive in, and let us know about your experiences!
And if you're into it, we've got posts on Facebook Live, YouTube Live, and even how to go live on TikTok. Check em out!