So, the way I see it is, if you're searching for Valentine's Day Instagram captions online, you're looking for something less sappy than "I married my best friend" but more meaningful than "You're cool."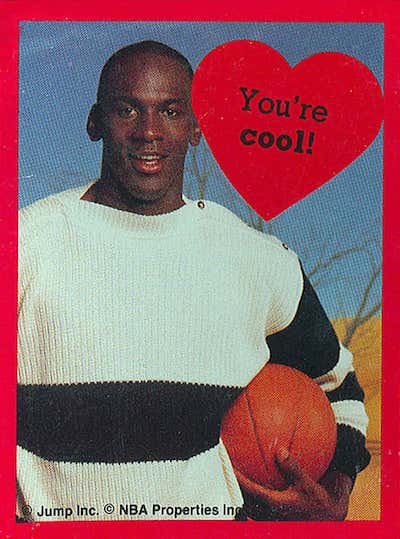 Excuse me while I grab my shoebox and teleport back to third grade.
And as such, I've curated this list of 76 versatile (and largely original) Valentine's Day Instagram captions and templates that should meet your needs, grouped by:
Captions for promotions and customers
Creative and funny captions
Stat- and quote-based captions
Promotional Valentine's Day Instagram captions
Nothing says I love you like a heart-shaped box of future cavities. Our [products] make super-sweet and smile-preserving gifts.
This Valentine's Day, you can either buy 12 roses….or 12 [your product]. The latter might last longer. [Unless you're into potpourri.]

Mother Teresa says we can only do small things with great love. We beg to differ. [BIG promotion/event/deal].
Your referrals are the heart of our business. Thanks for keeping our pulse strong! [Image of referral program info].
If you're looking for true love this Valentine's Day, look no further [insert dreamy picture of your product].
This Valentine's Day, fall in love with [your value proposition/product/service/feature or benefit of your product].
Sometimes it's the littlest things that go the longest way…[picture of your small products].
Bouquets don't have to be flowers you know…[share photo of your product in a bouquet].
Long-lasting bouquets for long-lasting relationships?
You know it's love when [we offer you this deal/take this action relevant to your audience or industry].
As a way to ask for reviews— How can we win over your heart? Send us your feedback! (Hard love is okay too.)
We must've gotten struck by Cupid's arrow because we are giving away [big offer].
We miss you. Let's rekindle our love this Valentine's Day. Whaddaya say? [re-engagement promotion offer].
Treat yourself to double the rewards points this Valentine's Day!
You have your loves, I have mine. [Your product] is my valentine.
Rock their socks off this Valentine's Day…literally, with a pedicure for only $X.
Customer appreciation Valentine's Day Instagram captions
We love you more than [something nerdy or cherished in your niche] and that's saying a lot.
You know all those [something in large quantity in your niche]? That's how much we love you.
The world needs more customers like you. Can we clone you?
You had us at hello // You had us at hell no [no fees/big prices/pain points].
People like you are the heart of our business, we are so thankful for you!
Need a Valentine's date? We've got one for you" [Date of sale or event with details.]
You're the cat's pajamas…the bees knees….the [ants pants/something comically rhymey that makes sense to your customers.]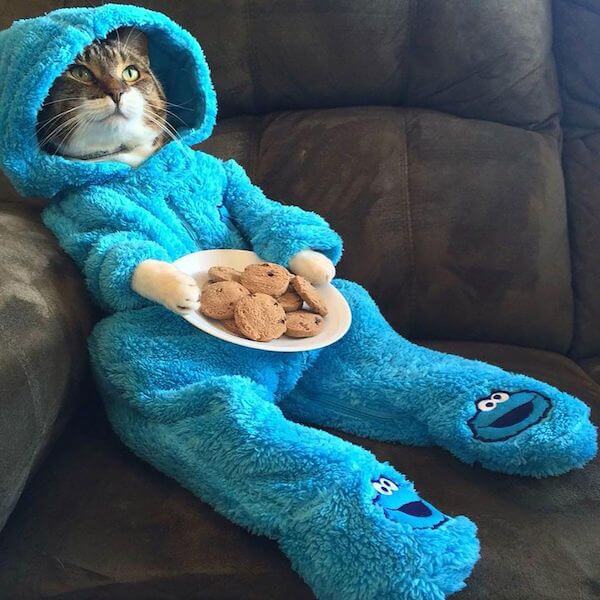 Get more inspiration from these Valentine's Day messages and email templates for clients.
Engaging Valentine's Day Instagram captions
[Something relevant to your industry/company culture/audience] is our love language. What's yours?
What's the best Valentine's Day gift you've ever received?
We asked our team about their most embarrassing terms of endearment. Here's the list. What are yours?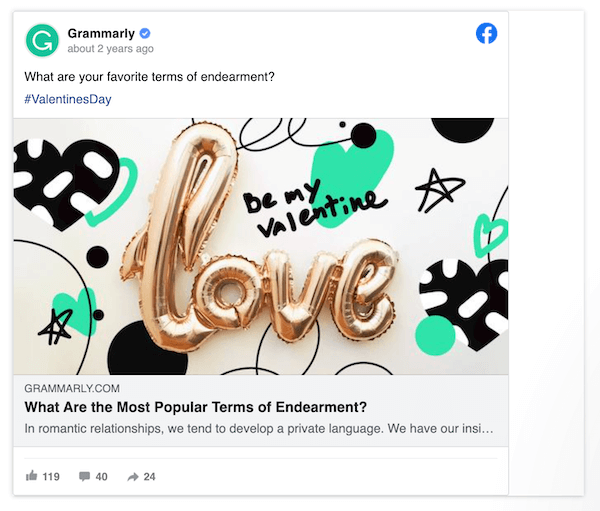 As Mother Teresa said, "We can only do small things with great love." Today, we [insert a small thing you did for your employees]. Do something small today and share it in the comments for a chance to win [prize].
RELATED: 10 Valentine's Day Marketing Ideas Your Customers Will Love
Anti-Valentine's Day Instagram captions​​
Happy Consumer-Drive-And-Trivial-Interpretation-Of-Love-Day
Love is in the air…try not to breathe.
Happy Singles Awareness Day (February 15).
Happy Singles Awareness Day! Or Happy SAD.
"Oh, here's an idea: Let's make pictures of our internal organs and give them to other people we love on Valentine's Day. That's not weird at all."- Jimmy Fallon
Happy Valentine's Day to your [ants pocket since it calls me more than you do.
The only thing worse than Valentine's Day without you is Valentine's Day.
Why fall in love when you can fall asleep?
National third wheel day.
This year on Valentine's Day, I will enjoy long, romantic walks to the fridge.
The first valentine ever, in 1415 included "I am already sick of love, my very gentle Valentine." Even he wasn't into it.
It's never too soon to start planning your last-minute Valentine's Day gesture.
Creative Valentine's Day Instagram captions
Alliteration: In an act of affection toward awesome athletes like you, we're adding a free [item] to all orders today!
In return for your deep devotion to [business name], we're providing a premium promo code VALDAY to you! Our fond friends.
Rhyming: Circle is red, X is blue, this Valentine's Day, Be my Player 2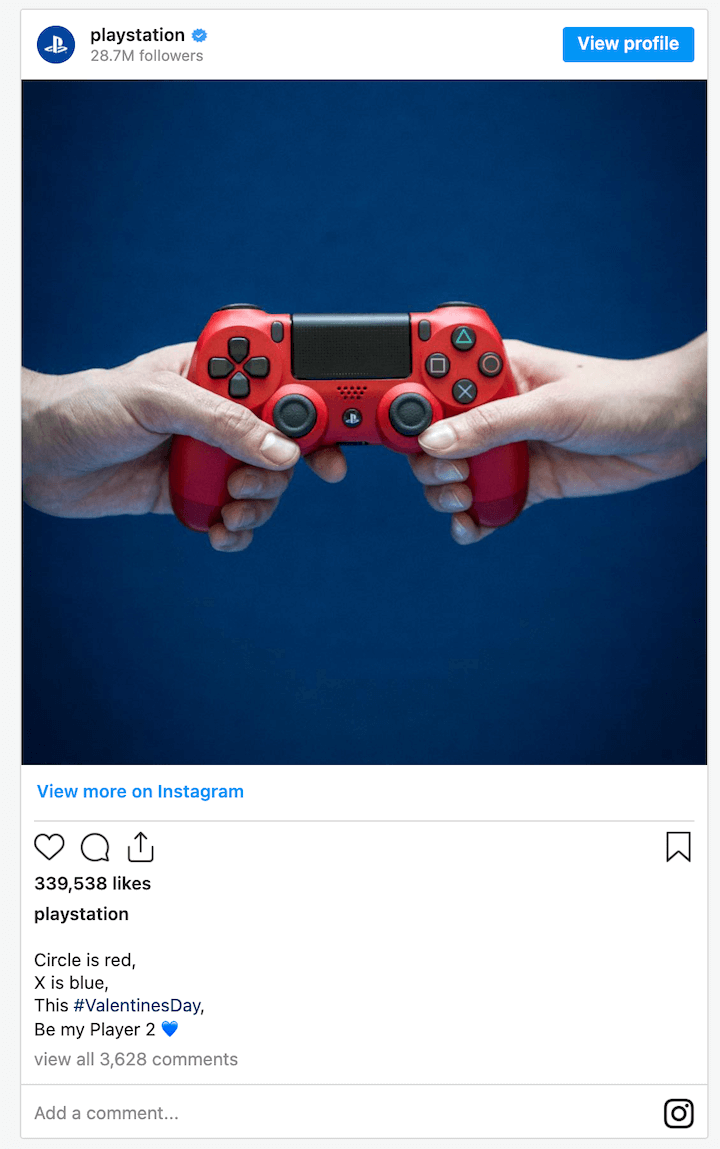 Acronym: How to express your love:
Like this post
Opt in to our newsletter
Verify your email
Expect a coupon!
Heart phrases: To your heart's content, [Eat/action] your heart out, All your heart and soul.
Synonyms: There are so many other words for love. Craft your own caption with words like:
RELATED: 47 Creative February Marketing Ideas
Lyrical Valentine's day captions
Ain't no mountain high enough, ain't no valley low enough, ain't no river wide enough to keep us from [fixing your pool/making shampoo/anything you do that rhymes with you].
We hope you don't mind, we hope you don't mind, that we put down in words…X% off til Feb 24.
We'd do anything. Anything? Anything! For you…[photo of your business going above and beyond].
Funny/punny Valentine's Day Instagram Captions
Two peas in a pod [image of two of your products that go well together].
Love at first [light, flight, kite/anything that rhymes with sight].
Food puns: Taco bout the perfect match, loaf you so much, hap pea valentine's day, be mein, etc.
We can't mask how much we love you.
You're the CSS to our HTML/any pair in your industry.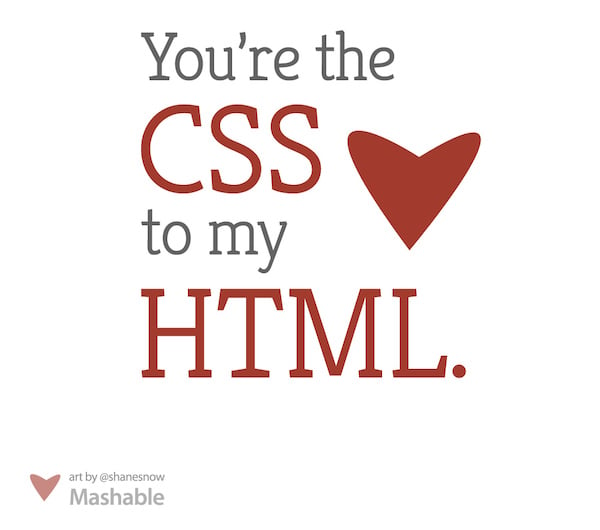 Valentine's Day stat Instagram captions
Men spend twice as much as women on Valentine's Day. That's why we're giving you half off of your [product/service].
Valentine's day spend in 2022 is projected to be 21.8 billion. Take 21.8% off this month!
Americans send 190 million Valentine's Day cards each year (not included classroom Valentines)
American households spent $751 million on Valentine's Day gifts for their pets last year. These deals are so hot, we might not hit that number this year.
More than 250 million roses are grown for Valentine's Day…
15% of women admit they'll send themselves flowers on Valentine's Day…
RELATED: 59 Fabulous February Social Media Holidays & Ideas
Inspirational Valentine's Day Instagram captions
And I'll leave you with some inspiration for your Valentine's Day marketing.
Happy Valentine's Day everyone! Celebrate someone or something you love today, whether a significant other, friend, pet, or even yourself!
"No beauty shines brighter than that of a good heart."
If it is true that there are as many minds as there are heads, then there are as many kinds of love as there are hearts. – Leo Tolstoy
Don't be pushed around by the fears in your mind. Be led by the dreams in your heart. – Roy T. Bennett
The heart has its reasons which reason knows not. – Blaise Pascal
Sometimes the heart sees what is invisible to the eye. – H. Jackson Brown Jr.
The most beautiful things in the world cannot be seen or even touched, they must be felt with the heart. – Helen Keller
Put your heart, mind, and soul into even your smallest acts. This is the secret of success. – Swami Sivananda
Keep love in your heart. A life without it is like a sunless garden when the flowers are dead. – Oscar Wilde
The most confused we ever get is when we try to convince our heads of something our hearts know is a lie. – Karen Moning
You will never be able to escape from your heart. So it is better to listen to what it has to stay. – Paulo Coelho
Be true to your heart. Put your whole heart and soul into it, and then whatever you do, it will shine through. – Jamie Brewer
Those who are hardest to love are the ones who need it the most.
Want more holiday Instagram captions?
You may also be interested in these:
Please read our Comment Policy before commenting.