Google Ads' Performance Max campaigns have generated a fair bit of noise among advertisers since their inception in 2021—from full enthusiasm to staunch opposition and everything in between.
The reality is, if Performance Max is right for your business, it can be a super effective campaign type if you know how to fully leverage it.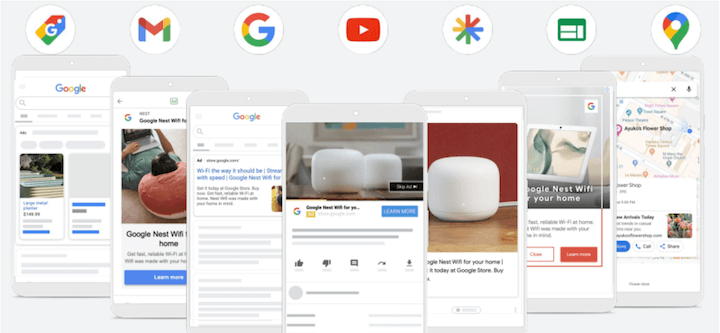 Which is what we're going to cover in this post. Continue reading to find out:
What they are and how they work
The pros and cons of Performance Max
10 ways to optimize them to get the highest returns.
What are Performance Max campaigns?
Google's Performance Max campaigns, also known as PMax, were rolled out in all Google Ads accounts in 2021, making them a fairly new addition. This cross-channel, fully automated Google Ads campaign type allows you to show ads across all of Google's ad networks in a single campaign, including Search, Display, YouTube, Discover, Maps, and Gmail.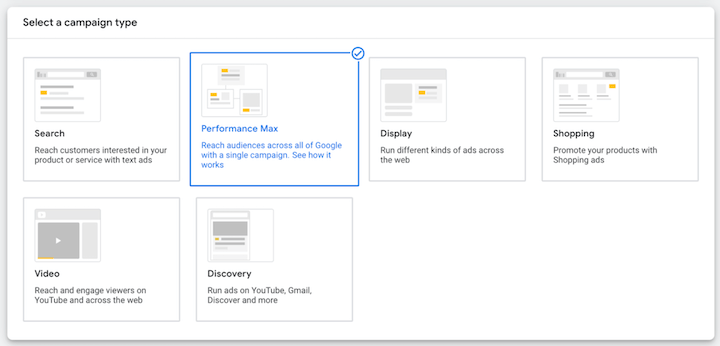 The way these campaigns work is, you first specify your goal. Then, similar to building out a responsive display ad, you provide your assets like images, videos, logos, headlines, descriptions, and more. You can review ad previews to get an idea of how your ads will look. Once you set the campaign live, Google will generate ads across the applicable channels whenever eligible, using machine learning to serve the right ad at the right time with the right bid, to optimize for your goal.
Pros and cons of Performance Max campaigns
Like any campaign type, Performance Max comes with its pros and cons.
PMax pros
Full automation means Google does the work for you, but you're able to steer that automation and performance with the assets and Audience Signals you provide.
You can reach new audiences across all of Google's channels.
As goal-based campaigns, they are ideal for ecommerce and lead generation businesses.
PMax cons
You need to have full-funnel conversion tracking set up—both because it's a requirement based on the way the campaign type works, and also in order to assess and optimize your performance.
While it can take work off your plate, automation comes with its own pros and cons. You will lack control over many campaign elements that you are normally able to carefully manage with standard Google Ads campaigns, including where ads are shown, creative combinations, keywords, and search queries.
PMax campaigns don't provide insights into remarketed versus new customers or brand versus non-brand, within a campaign.
Performance Max campaigns require a wealth of creatives and assets to perform strongly, so you will need plenty to upload in order to get the most out of this campaign type.
10 ways to optimize your Performance Max campaigns
Although automated, there are still a number of ways to optimize your Performance Max campaigns for maximum success. Let's take a look.
1. Commit to your campaigns
Being fully automated, PMax campaigns require sufficient amounts of data and machine learning to be effective. Be prepared to budget at least $50-100 per day for at least a month. In fact, Google recommends at least 6 weeks to allow the machine learning algorithm to ramp up and have sufficient data to compare performance.
2. Add as many assets as you can
The more assets you add, the better, because it will increase the chances of an ad being eligible to serve across all types of inventory. Note that if you're using a Merchant Center feed, you don't need to upload any product images. Instead, go with lifestyle or brand creatives that will complement product feed images.
If you only want to run Google Shopping campaigns, don't add any assets at all and simply use your feed. This way, your campaign will deliver Shopping ads along with Display and YouTube ads but the latter will both be in Shopping format.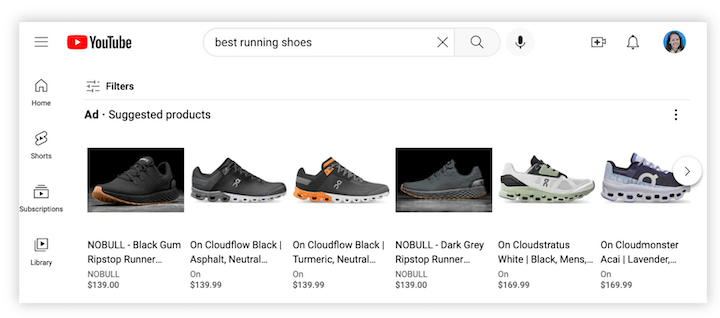 3. Know the watchouts and workarounds
We've shared a full post on Performance Max dos, don'ts, watchouts, and workarounds, but some of them are worth repeating:
Bidding: For bidding strategy, you are limited to either Maximize conversions or Maximize conversion value, which makes sense given Performance Max campaigns are conversion focused.
Location settings: Like any other campaign, PMax location settings default to "Presence or interest." If you only want to reach people in that location, switch to presence only.
Audience signals: With PMax campaigns, you don't choose an exact audience to target. Rather, you provide "Audience Signals" which Google uses as a starting point. It's similar to optimized targeting.
URL expansion: PMax also turns URL expansion on by default. Similar to Dynamic Ads, this feature allows Google Ads to send users to landing pages other than your final URL. If this goes against what you want to achieve, turn this feature off. Or, leave it on but use URL exclusions.
4. Use the customer acquisition feature
Unique to Performance Max campaigns, this feature allows you to choose whether you want to serve the campaign to new and existing customers, or just new users.

5. Optimize your asset groups
When building a Performance Max campaign, you'll add all of your assets into an asset group. An asset group is a set of creatives that will be used to create an ad depending on the channel it's being served on. It's best practice to organise asset groups by a common theme similar to how you organise your ad groups.
Once the campaign has been built, you can go back and add additional asset groups. Structure them in a way that makes sense for your business, which could mean separating them by products or services that you offer.
6. Use campaign exclusions
The next PMax optimization strategy is to use campaign exclusions to prevent wasted budget and improve the efficiency of your campaign. This includes:
Product exclusions. On average, 17% of products in advertising catalogs are not available for purchase, according to DataFeedWatch's 2022 Feed Marketing Report. So these items should be the starting point for catalog exclusions.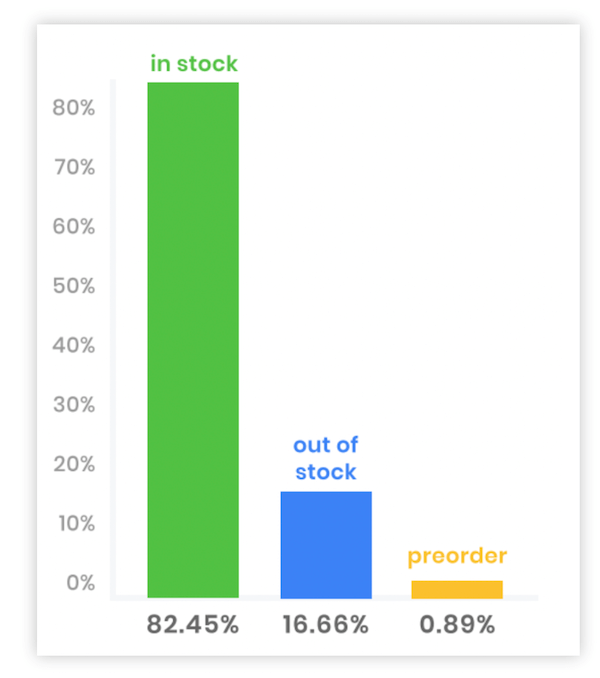 It also makes sense to exclude product variations that are relevant for the same search query, products that are not profitable or low margin, and products with a low conversion rate. To achieve this, you can use Listing Groups and exclude these products by Brand, Product ID, Category, Custom Labels, and more.
In addition to improving the efficiency of your campaign, these campaign exclusions will also minimize the number of products that Google will need to put through the learning phase, essentially speeding it up.
Keyword exclusions. Use negative keywords to prevent wasted budget on irrelevant queries.
Existing customers. As mentioned earlier in this article, you can exclude existing customers so that your Performance Max campaign focuses solely on new customer acquisition. When setting up the campaign, check the box 'Only bid for new customers.'
7. Choose the right bidding strategy
When launching a new Performance Max campaign, you have two options for bidding:
Maximize Conversions to get the highest number of conversions for your budget.
Maximize Conversion Value to get the highest value conversions. You may get fewer conversions with this bid strategy, but the idea is they are worth more.
Once your campaign has a sufficient amount of conversion data, you can experiment with either Maximize Conversions with Target CPA or Maximize Conversion Value with Target ROAS bid strategies in order to take your campaign to the next level.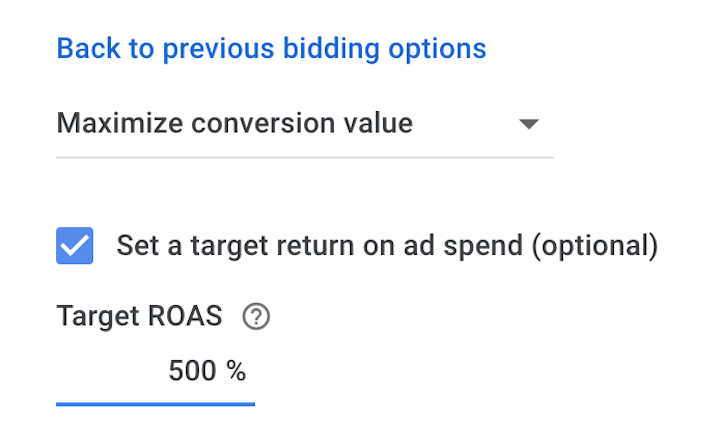 You do have the option to use Target CPA or Target ROAS from the get-go but it is a best practice to first gather all important conversion data when launching a new campaign.
8. Use ad extensions
Google Ads extensions (now called assets) allow you to increase your ad real estate and increase its relevance and attractiveness with additional information.
There are 14 ad extensions in total—reviews, locations, call, pricing, promotion, and more—but you should always consider using the following:
Sitelinks: These highlight and direct users to other relevant pages. For example, you could use an about us page, highlight relevant product categories, a pricing page, and more. There are plenty of options and they have a large visual impact on your ad. According to Google, by using the recommended minimum of four site links alone, advertisers can see a 20% increase in click-through rate on average by using this one form of ad extension.
Callouts: Small snippets of information, each 25 characters in length, which can highlight selling features or key USPs. Try to include a minimum of 8 callouts
Structured snippets: These are used to highlight specific products, services or features in a listicle format. For example, a bag retailer may include a Product Structured Snippet to highlight clutch bags, handbags, tote bags, backpacks, messenger bags, and card wallets
To illustrate how powerful ad extensions can be, here is an example of a Search ad without any ad extensions running alongside it:

As a comparison, here are two other Search ads that have served in the same auction showing numerous ad extensions. The Wolf and Badger ad features sitelinks, a promotion extension, and a location extension, while the Cambridge Satchel ad features sitelinks, a location extension, a review extension, and a price extension.
9. Ensure your data feed is up to scratch
This is relevant for advertisers submitting products via a data feed, using the Merchant Centre. Ensure you include as much information as possible in your feed and that it is up to date and relevant.
Important product identifiers that need your attention are listed below. The first three help Google to understand what you are selling and the last three are equally as important from an optimization perspective:
Brand name
Manufacturer part number (MPN or SKU)
UPC code (aka GTIN)
Descriptive titles
Google taxonomy/categorization
Product type
Your data feed will be the foundation of your PMax campaign and will have the biggest impact on results over anything else.
More tips on optimizing your product feed here.
Consider using a data feed management solution to get the most out of ecommerce advertising and for Performance Max campaigns. Feed management tools simplify and automate the nitty gritty feed work, which can ultimately boost online visibility and increase conversion rate and ROAS.
According to the aforementioned Feed Marketing Report, these tools are even more beneficial for certain ecommerce sectors, like automotive, fashion, and home & garden, that deal with a higher complexity of data feed management, due to the high amount of products and variations.
10. Optimize your audience signals
If you are not seeing the desired results after running Performance Max campaigns for a sufficient amount of time, one area to review is Audience Signals.
Tighten up Audience Signals by using your actual business data and prioritize this over using Google's interests, which include the in-market and affinity audiences.
Customer lists should be your number one choice, providing you have enough customer data and the permission to use data for advertising purposes. Customer lists are powerful because they use your real-life customer data to help find new customers
Customer intent audiences take Google's interests to the next level using relevant keywords
Website visitor audiences are also a good option, particularly if you are unable to use customer lists. Consider creating an audience signal based on website visitors, or website converters
Google's interest-based audiences are still a great option but you should try out the above if you want to elevate your Audience Signals.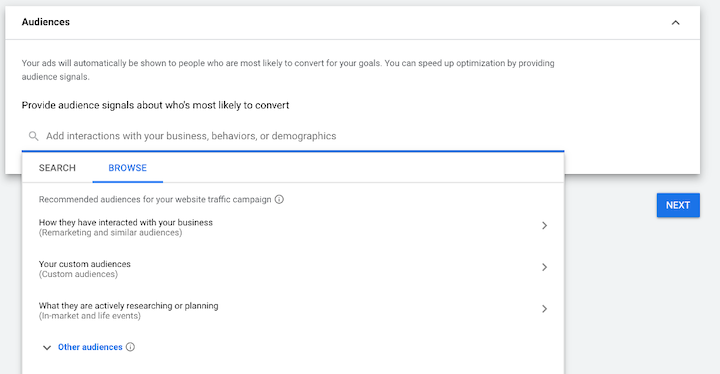 Start optimizing your Performance Max campaigns now
If Performance Max is right for you, these campaigns can unlock new opportunities for advertisers and businesses that have perhaps previously been missed, from cross-channel promotion and getting your ads onto new channels, to finding new customers and benefitting from Google's automation and machine learning technology.
If you are an ecommerce and lead gen business, I would highly recommend experimenting with Performance Max campaigns and using the optimizations in this post! To recap, here's how to optimize your Performance Max campaigns in Google Ads:
Commit to your campaigns

Add as many assets as you can

Know the watchouts & workarounds

Use the customer acquisition feature

Optimize your asset groups

Use campaign exclusions

Choose the right bidding strategy

Use ad extensions

Ensure your data feed is up to scratch

Optimize your audience signals
About the author
Jacques van der Wilt is a leader in the feed marketing industry and an entrepreneur. He founded DataFeedWatch (acquired by Cart.com), one of the largest feed management companies in the world, which helps online merchants optimize their product listings on more than 2,000 shopping channels in over 60 countries.
Prior to that, Jacques has held leadership positions in both the U.S. and Europe. He is also a seasoned guest speaker at industry events and a mentor at Startup Bootcamp.