With its colossal reach, engaging ad formats, and suite of marketing tools, TikTok is an essential platform for any marketer looking to drive rapid results.
But while it's relatively easy to start using TikTok, mastering the platform is a whole different story.
If you want to maximize your conversions and reduce acquisition costs, then you'll need to be smart with your TikTok marketing strategies. That means refining your audience targeting, leveraging as much data as possible, and crafting TikTok ads that will drive consistent action.
But don't worry–you're in the right place.
We've pulled together nine proven TikTok marketing strategies that will help you to reach high-value audiences at scale, dramatically improve cost efficiency, and skyrocket your conversions.
9 best TikTok marketing strategies
Use these strategies for improved TikTok marketing and better results.
1. Include a compelling call to action (CTA)
This may sound obvious, but the impact of a strong CTA should never be underestimated.
Your CTA ultimately nudges prospects to the next stage in the customer journey. For instance, let's say that you've captured the interest of your target audience with a high-quality video ad–you've showcased your products, highlighted their key benefits, and demonstrated your value as a brand. What comes next?
If your CTA is weak or unclear, customers may scroll through to the next video without a second thought. But if you've included a clear and compelling CTA, you'll be in a great position to increase clicks–and more importantly, conversions.
Ideally, you should incorporate a CTA into both your TikTok video assets and ad text, as this will increase your chances of driving action. In fact, TikTok platform data shows that CTAs in text format can deliver a staggering 152% lift in conversions for marketers.
You should also ensure that your CTA slots neatly into the customer experience, creating a seamless user journey.
For example, if you'll be driving customers directly to a landing page where they'll be prompted to book a call, then "Contact Us" makes a lot more sense than "Shop Now" as a CTA button. The more logical and convenient the customer journey is, the more likely you are to increase conversions.
2. Start with broad targeting and refine
TikTok offers a wide range of granular, data-driven targeting options, but that doesn't necessarily mean you should always focus on smaller audience segments.
Starting with broad audience targeting is a fantastic way to gather performance insights that can fuel your campaigns and supercharge conversion rates.
But how can broader targeting enable you to reach and convert high-value customers?
It's all about the TikTok algorithm.
Whenever you launch a new TikTok campaign, the algorithm will enter a "Learning Phase." During this time, the algorithm will expose a range of different audiences to your ads, gathering data on which users are most likely to click and convert. While your CPA may fluctuate in these first few days, it will quickly stabilize once the Learning Phase progresses.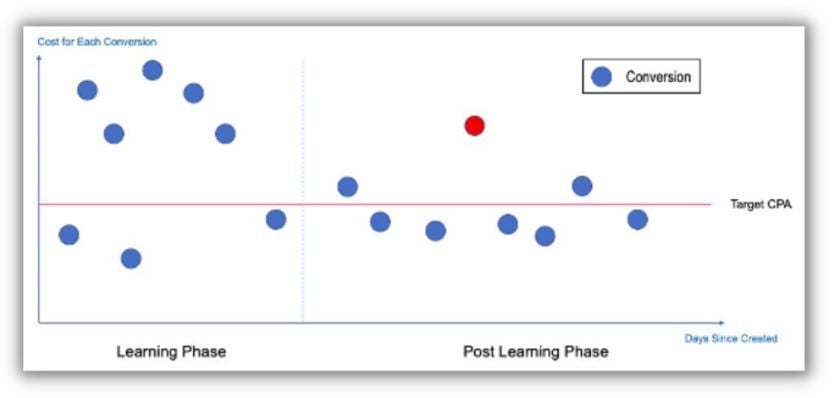 By starting your campaign with a wider audience, you essentially provide the algorithm with the scale it needs to test, optimize, and evolve.
The more users that can be reached throughout the Learning Phase, the faster the algorithm can identify audiences that are converting from your ads, which is crucial for cost efficiency.
While there's nothing wrong with focusing on smaller audience segments once you've gathered sufficient data, it's a good idea to cast a wider net initially. Not only will this help the algorithm to collect performance insights, but it will also help you to dramatically increase conversions in the long run.
3. Use full-screen vertical videos
Here's a simple TikTok strategy that can make a big difference to your conversion rates.
Whenever you're creating new TikTok ads, make sure that you're producing full-screen vertical videos that are tailored to the platform.
The vast majority of TikTok users consume content in portrait mode, so if you want to drive engagement and boost conversions, you'll need to reflect this in your creative assets. By shooting and editing TikTok videos in a 9:16 aspect ratio, you can maximize the creative space you have available and increase the impact of your visual assets.
Not only will full-screen vertical videos appear more native to the TikTok platform, but they'll also feel more natural for your target audience to engage with. TikTok users tend to respond to content that feels authentic, and your video production is a major factor here.
TikTok data even suggests that videos shot in a 9:16 aspect ratio see a 91% lift in conversions, so if you want to generate more sales, think carefully about your creative approach.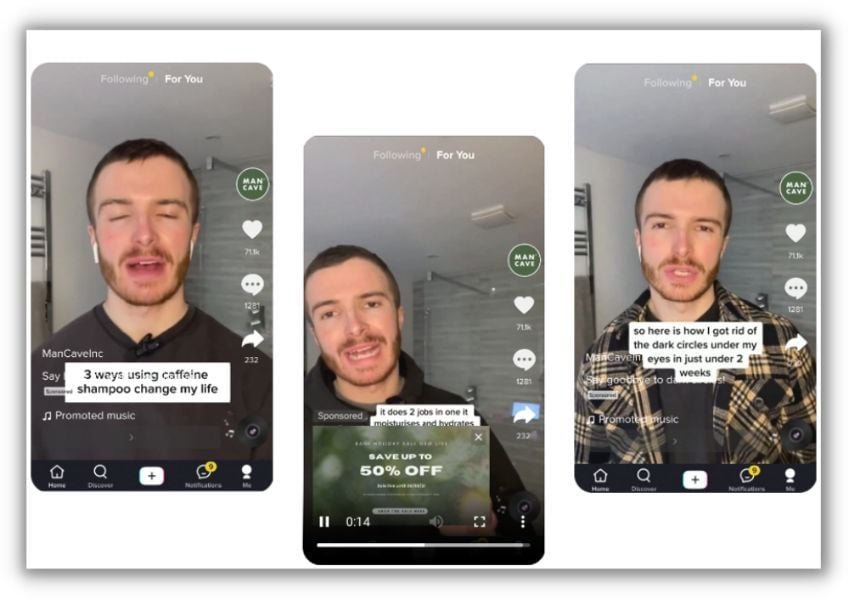 4. Unlock the full potential of A/B testing
A/B testing (also known as split testing) is a surefire way to improve your TikTok marketing performance and increase your conversion rates.
With a consistent, data-driven testing strategy, you can begin to identify the best-performing elements of your current TikTok marketing campaigns while also removing inefficient tactics. But that's not all–with A/B testing, you'll also be able to discover brand new audiences and strategies that help you to drive high-value conversions.
There are many different variables that you can split test on TikTok, including:
Ad formats
Audience targeting
CTAs
Creative assets
Bidding tactics
The TikTok marketing landscape is constantly shifting. Audience behaviors change, different content trends emerge, and new tools are released. A/B testing enables you to stay ahead of the curve and constantly evolve your strategy to maximize conversions.
Plus, setting up A/B tests on TikTok is a breeze. You can create split tests directly through the TikTok Ads Manager–just follow this guide for more information.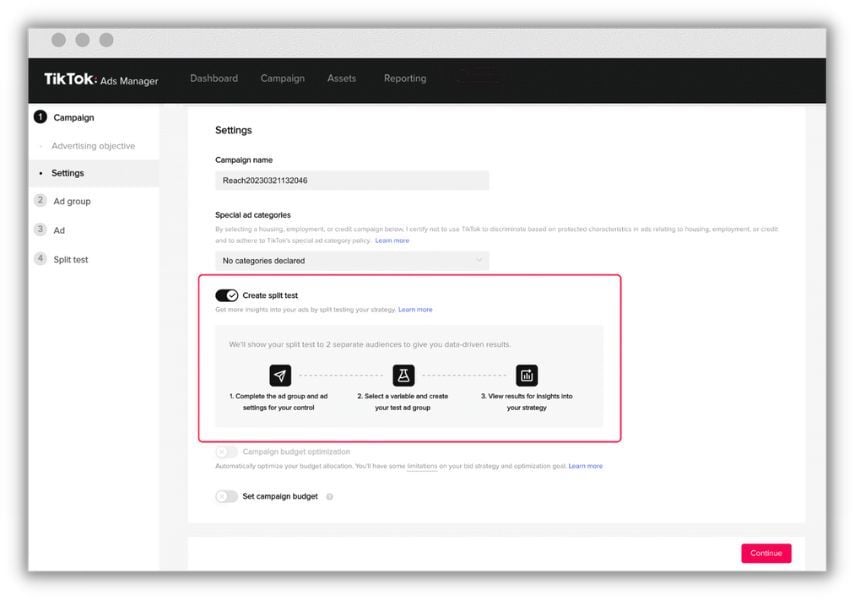 By consistently launching new A/B tests, gathering performance insights, and implementing optimizations, you'll be able to simultaneously increase conversions and reduce acquisition costs.
5. Run short and snappy creative assets
TikTok users tend to engage with video content that's short and sweet, so if you want to generate more conversions, you'll need to adapt your creative assets accordingly.
While it may be tempting to cram your TikTok ads with product details and selling points, shorter assets will perform infinitely better than long-winded videos. TikTok data shows that video ads between 21-34 seconds in length achieve a 280% lift in conversions compared to longer videos, so always keep this in mind when you're producing content.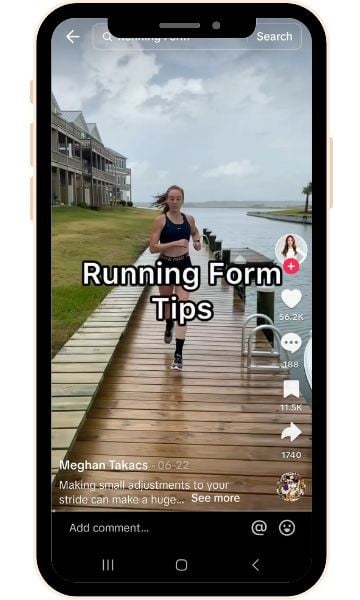 But how can you ensure that you're creating punchy video assets while still delivering compelling messages? Here are some best practices to keep you on the right track:
Drill down to your most persuasive product benefits. Think about a central product message that will resonate with your target audience and resolve their problems. Remember, it's all about showcasing relevant benefits rather than basic features.
Refine your video assets and product messages. Don't rush the creative process and overload your videos with weak content. Trim the fat, edit your content meticulously, and don't hesitate to enlist the help of professional creatives/copywriters.
Focus on a high-impact CTA. Your CTA is the finishing touch on your video ads and will ultimately encourage your target audience to take action. Highlight your key product benefits, prove how they're relevant to your customers, and drive conversions with a strong CTA.
Reducing the length of your videos and refining your product messaging can be difficult, but short and snappy assets will help you to drive significantly more conversions on TikTok.
6. Leverage Custom Audiences on TikTok
Standard TikTok audiences can deliver great results for your business.
But if you really want to skyrocket performance and scale up your conversions, Custom Audiences are the way to go.
TikTok Custom Audiences are segments built using your own data, enabling you to target hot prospects that are already familiar with your brand, website, or products and used for TikTok advertising.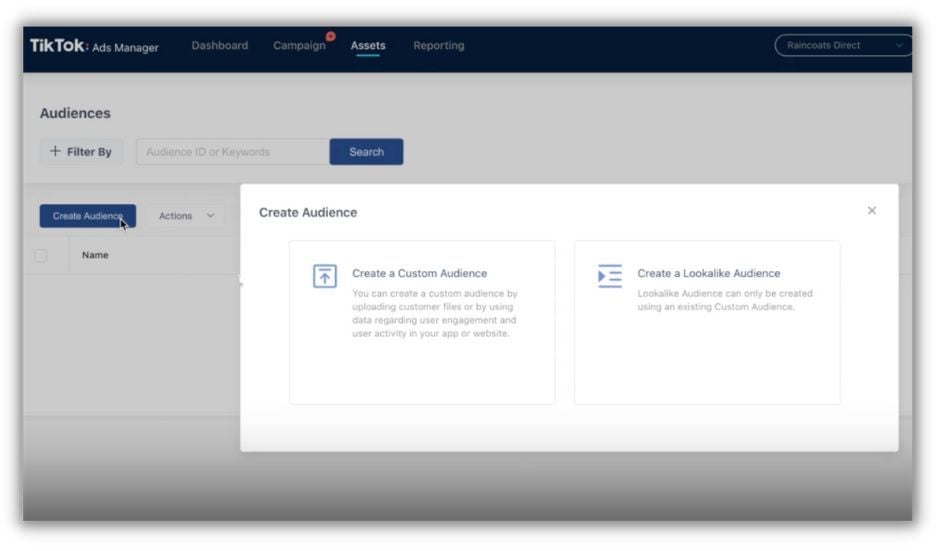 Since Custom Audiences have already expressed interest in your product offering, they're significantly more likely to click and convert. This is great news for your conversion rate, allowing you to launch highly effective retargeting strategies that increase sales and reduce acquisition costs.
These are the different Custom Audiences available on TikTok:
Customer File. Upload your own customer files to target existing customers through TikTok.
Engagement. Retarget users who have previously engaged with your ad campaigns.
App Activity. Retarget users who have completed specific actions on your app.
Website Traffic. Retarget users who have visited (or completed a specific action on) your website.
Lead Generation. Retarget users who have engaged with your Lead Generation ads/completed a lead form.
Business Account Audience. Retarget users who have engaged with your TikTok account/organic content.
Custom Audiences can be incredibly powerful for TikTok marketers as they allow you to target high-value prospects at scale. Since you already know these users are familiar with your brand, you can lead with more sales-driven messaging to generate conversions.
If you're seeing strong performance with Custom Audiences, you can also leverage Lookalike Audiences to increase reach while maintaining a focus on quality targeting.
Lookalikes are essentially users who share common traits with your existing customers, meaning they're highly likely to engage with your TikTok ads and purchase your products.
7. Produce high-resolution video ads
There are plenty of data-driven tactics that can help you to drive more conversions on TikTok, from retargeting Custom Audiences to running A/B tests.
However, sometimes it's the simple things that can make a big difference to your conversion rate– for instance, the quality of your video ads.
TikTok is a highly competitive marketing platform, and if you want to capture the attention of your target audience, then you'll need to ensure you're making a strong impression. Users are constantly scrolling through fresh content from publishers, advertisers, and regular accounts–if you're running low-quality assets, you may find yourself being overlooked.
To help you maximize audience engagement and stand out in a cluttered feed, be sure to produce high-resolution TikTok video ads that feel polished.
Not only will high-resolution video ads look more appealing to potential customers, but they'll also have a direct impact on your conversion rates. TikTok data shows that videos shot at 720p resolution (or higher) see a staggering 312% lift in conversions compared to lower-resolution assets.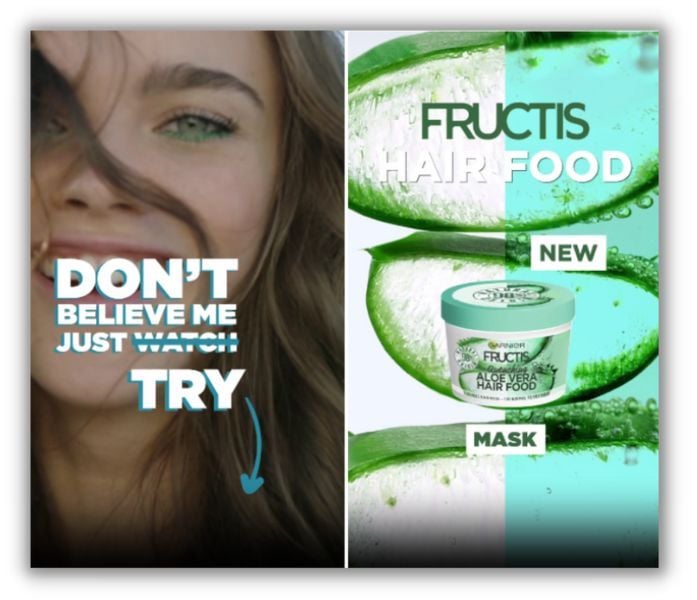 8. Set up a frictionless customer journey
It's not just your activity within the TikTok app that will affect your conversion rates. You'll also need to optimize the wider customer experience to maximize results.
Think carefully about how consumers will engage with your TikTok ads, interact with your website, and explore your products.
A disjointed customer journey is a surefire way to deter potential customers from making a purchase. For example, if you're sending users to a landing page that doesn't align with your ad messaging, they're likely to feel confused and frustrated.
If prospects click a "Learn More'" CTA, they'll want to discover more information about your products. If they click "Buy Now," they'll probably want to reach the checkout as quickly as possible. Make sure that you're building a seamless user journey that feels convenient and intuitive, with fast-loading pages and a clear website structure that's easy to navigate.
By removing as many barriers as possible across the customer journey, you can increase conversions and drastically improve the efficiency of your TikTok campaigns.
9. Remain diligent with campaign optimizations
Finally, make sure that you're constantly looking out for opportunities to optimize your TikTok ads, remove inefficient strategies, and experiment with new tactics.
Consistent optimizations are key for improving performance over time, so getting comfortable with the TikTok Ads Manager is hugely important. If you're not able to identify the ad types or audiences that are driving the most conversions, it's going to be very difficult to refine your strategy and improve ROI.
Stay focused on your core metrics (e.g., conversions, CPA) and utilize custom report templates to make the optimization process simpler.
It's also vital to give the TikTok algorithm time to test, learn, and optimize whenever you launch a new campaign. Although it can be tempting to interfere when performance is fluctuating, implementing optimizations is much easier when the algorithm has gathered conversion data and identified profitable audiences.
Use these TikTok marketing strategies for improved conversions
While there's no silver bullet for increasing conversions on TikTok, these expert TikTok marketing strategies will help you to rapidly improve the performance of your ad campaigns.
With high-quality creative assets, data-fuelled targeting tactics, and smart optimizations, you'll be seeing your conversion rates go through the roof in no time.
Here's a recap of the best TikTok marketing strategies to improve conversion rates:
Include a compelling call to action
Start with broad targeting and refine
Use full-screen vertical videos
Unlock the full potential of A/B testing
Run short and snappy creative assets
Leverage Custom Audiences on TikTok
Produce high-resolution video ads
Set up a frictionless customer journey
Remain diligent with campaign optimizations