Unless you've been living under a rock these past thirty or so years, you've likely witnessed an incredible evolution in our use cases for technology in day-to-day life. There's been a clear switch from landlines to wireless devices, printing out MapQuest directions to using a GPS, and from flipping through a phone book to doing a quick search.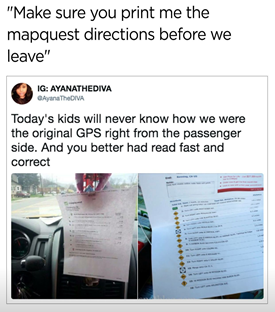 It's no secret at this point that your business needs to be easily found online, and one of the best ways to do that is through directory listings. What are directory listings? We're so glad you asked! In this post, we're walking through:
Why directory listings are so important for getting found online.

The best directory listings for your business.

Quick tips you need to make your directory listings stand out.
Put your phone book down, unplug your landline, and let's get to it!
What are directory listings?
Directories are like virtual Yellow Pages for businesses, but with even more information so that users seeking out products and services can easily find exactly what they're looking for and make a decision as to the best provider for them.
Directory listings vary from platform to platform, but they may contain any of the following information about businesses:
Name
Address
Phone number
Website
Photos
Posts
Special amenities
Menus
Booking/reservation options
More
We'll be covering a full list of the best directory listings later in this post, but some examples of business directories include Google, Facebook, Waze, Foursquare, Apple Maps, and more.

Why your business needs directory listings
Odds are, your customers are part of the 5.61 billion people who use the internet. Your business needs online directory listings so you can be there when people are looking for your brand.
While that might feel like a given, here are a few more reasons why directory listings are so important for businesses: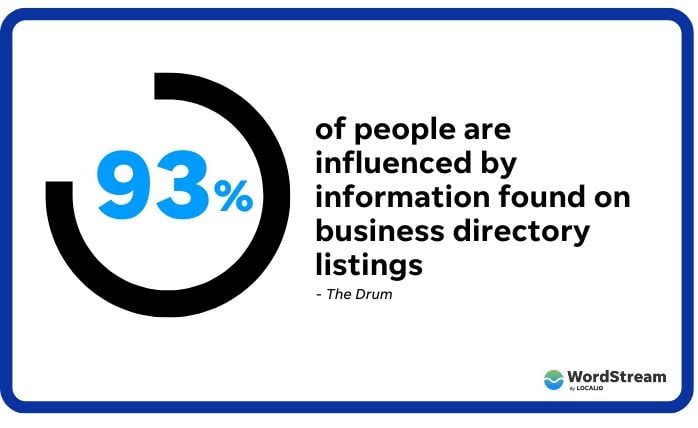 The best business directory listings
There are likely a few directory listings you're already familiar with, like Google Business Profile or Yelp. But there are tons of other more specific directories out there that will help your niche market find you. Let's go through the top business directories you may want to consider:
1. Google Business Profile
The name alone on this one might speak for itself, since Google Business Profile listings are often what pops up first as people are looking for your terms related to your business across Google Search and Maps. You'll want to claim and verify your Google Business Profile before any other listing, and then be sure to optimize it so you can improve your local SEO and rank higher on Google Maps.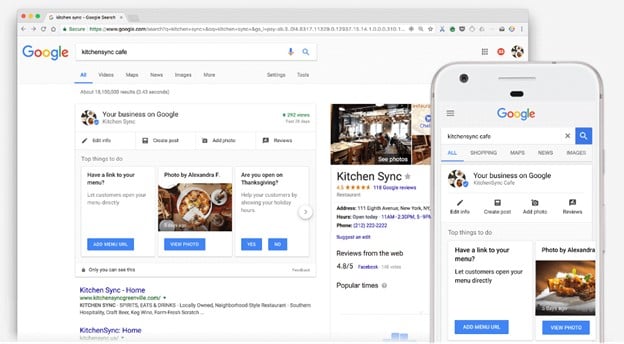 Google Business Profile acts as a powerful local citation for your business. Find out how to build more local citations here.
2. Yelp
Another popularity queen when it comes to directory listings, most businesses and consumers have heard of (and used) Yelp. In fact, Yelp has over 244 million cumulative reviews across its listings and almost 100% of Yelp's visitors have made a purchase from a business listed on the site.
Clearly, you won't want to sleep on the opportunity to have your business listed on Yelp. So check out our guide to reputation management to learn more about how to claim your business on Yelp.
3. Facebook
Facebook has evolved into a one-stop shop for users to find business pages full of key information and reviews. Nearly half of all U.S. internet users have visited Facebook to check online reviews for a local business, and (calling all B2B marketers) 50% of B2B decision makers use Facebook for research when selecting a vendor. Learn how to create the ultimate Facebook Business Page here.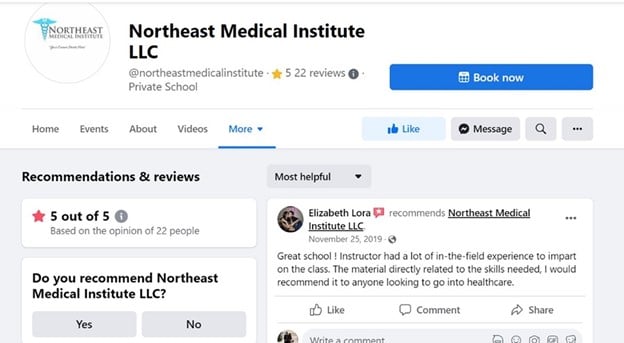 4. Instagram
Many people don't realize Instagram can be just as valuable as Facebook when it comes to being used as an online directory. Between location-based search and tag features, plus the ability to link your Facebook Business Page to Instagram, more and more users are tagging and searching for local businesses on this popular social media platform.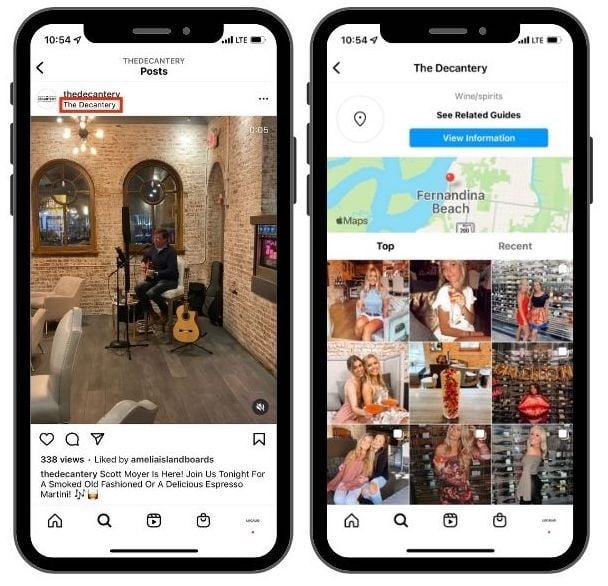 5. Better Business Bureau
Better Business Bureau (BBB) is a staple when it comes to directory listings for any business out there. You can list your business for free or work to get accredited so that you can showcase to your customers that your brand is as credible as they come.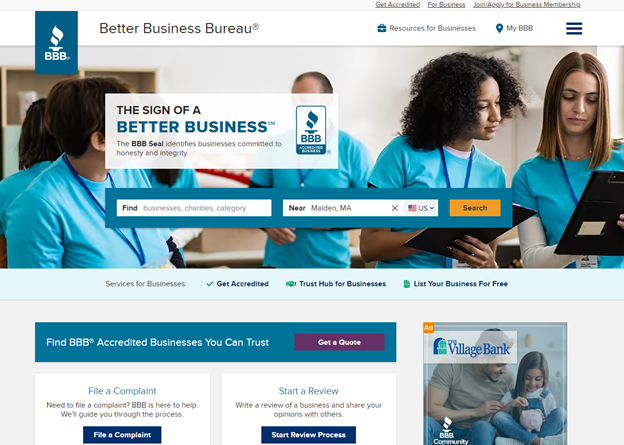 6. Apple Business Connect
Apple has a hub with options for businesses of all sizes to get information out across apps like Apple Maps and more.
7. Yellow Pages
Remember how I mentioned our dear, old phone books earlier? Phone books do still exist… online, that is! Yellow Pages is the digital version of the same brand of phone books many came to know and love years ago.
8. MapQuest
Similar to Yellow Pages, MapQuest has evolved into a business directory. You can add your business to be listed as a point of interest along routes, or simply show up when users search for directions to your business locations.
9. Dun & Bradstreet
The Dun & Bradstreet directory listing site is a massive database that covers businesses of all sizes in both the public and private sectors.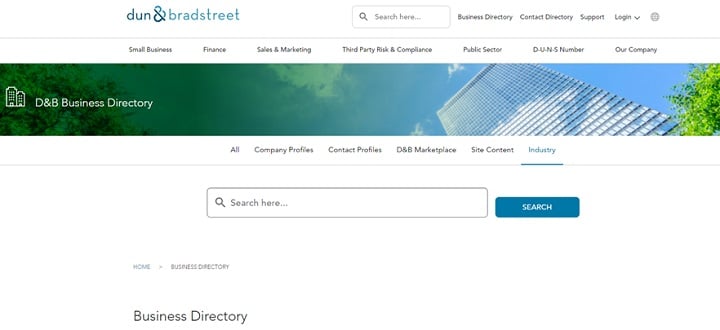 10. Foursquare
If you're looking to cast a wide net, Foursquare has over 50 million users searching for businesses on its platform regularly.
11. Chamber of Commerce
Having a directory listing on chamberofcommerce.com can help your business expand its reach as the site has over 25 million visitors per year looking for reputable businesses just like yours.
12. EZ Local
As you might be able to tell from the name, this directory listing site makes adding businesses (and finding businesses) a breeze.
13. Judy's Book
If you want your directory listing to feel like it's a recommendation coming from a friend, Judy's Book is built around the social proof of other local customers.
The best diversity, equity, and inclusion directory listings
If diversity, equity, and inclusion marketing is a key strategy for your business, try these directory listings:
14. We Are Women Owned
For women-owned businesses, We Are Women Owned acts as both an online directory listing option as well as a resource center to keep your business growing.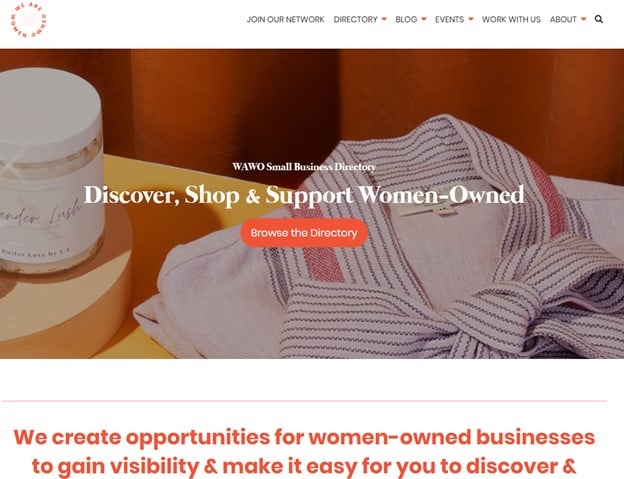 15. Support Black Owned
There are many Black-owned business directories out there, but Support Black Owned (SBO), takes pride in its ever-growing list of Black-owned businesses of all shapes and sizes.
P.S. Check out our very own list of inspiring black-owned businesses!
16. United States Hispanic Chamber of Commerce
The United States Hispanic Chamber of Commerce (USHCC) directory, supports both Hispanic-owned businesses as well as minority-owned businesses throughout the country.
Find more diversity, equity, and inclusion resources here.
The best small business directory listings
Looking for a directory listing option that's specific to your unique offerings? Here are some options:
17. HubSpot Solutions Directory
For agencies, start-ups, and other businesses within the marketing, sales, and technology spaces, HubSpot Solutions Directory promises to connect you with prospects in need of your solution offerings.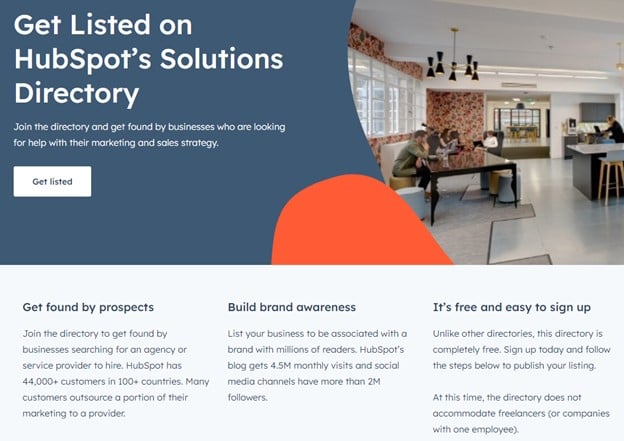 18. Thumbtack
For service-based businesses of all kinds, Thumbtack adds a local twist to its directory listings since it will automatically adjust to the location of your business and its users to create a match made in heaven.
19. Angi
Angi, formerly known as Angie's List, is a go-to directory listing site primarily for home and healthcare businesses. Want to get your business on Angi? Our friends at LocaliQ have got you covered with this complete guide on how to add or claim an Angi business listing. 
20. Nextdoor
Nextdoor's mission is simple: support local businesses. Nextdoor is all about connecting your neighbors and nearby customers to your small business.
21. Merchant Circle
From retailers to professional services to everything in between, Merchant Circle has a plethora of industry focuses customers can leverage to find your business when they're in need.
22. US Small Business Directory
If you're a small business in America, this directory listing site is made for you. The US Small Business Directory has tons of options for local businesses looking to get a listing up. For example, there is a section for businesses offering barter and trade opportunities and more.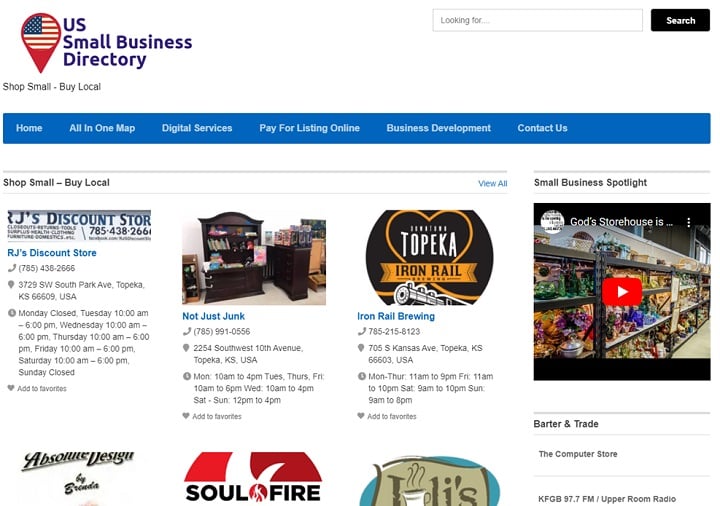 3 quick tips to optimize your directory listings
Looking to give your directory listings a facelift? Try these three key tips:
Regularly assess your directory listings
50% of business owners have seen incorrect information on their online listings. Plus, 73% of consumers won't trust a local business unless their online listing information is correct.
To avoid falling victim to these scary statistics, be sure to carve out time to regularly check in on your directory listings. Keep an inventory of what directory listings you have running, and as you adjust key details about your business, you can quickly update all your listings as needed.
An example of how our Free Business Listings Grader can help you avoid incorrect or incomplete directory listings. 
Include top keywords in your descriptions
One of the main indicators directories look at when determining to show your listing is how well your content matches to the user's search. Including core SEO keywords is a must-have throughout your directory listings to ensure you show to the right audience.
If you're unsure of which keywords you should work into your content, take a look at your competitors' directory listings or leverage free keyword tools to brainstorm a few to start with.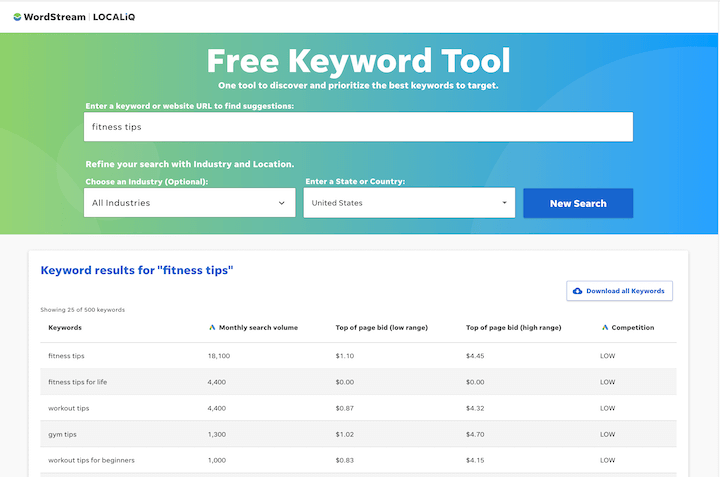 WordStream's Free Keyword Tool can help you find terms to include in your directory listings.
Always use high-quality photos when possible
Many of the directory listings we walked through today provide the opportunity for you to add photos to your business's profile. This can help catch your audience's eye and stand out from the competition.
Like the saying goes, "a picture is worth a thousand words," photos on your directory listing can convey concepts your text content can't. For example, high-quality images can help your customers know what your storefront looks so they can easily find you in real life.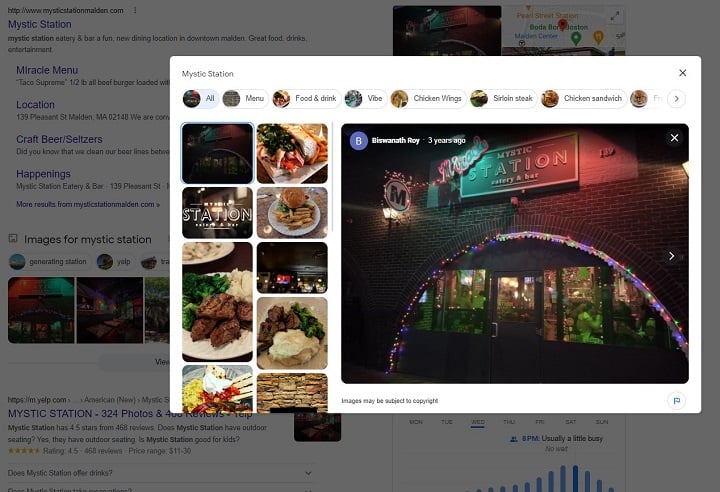 Directory listings are your business's new secret weapon
You can't have a thriving business without directory listings. If you don't have the bandwidth to set up a ton all at once, that's okay! Try to pick out a few to start with and prep your listing information ahead of time so you can set your profiles up in a jiff.
To recap, here is our list of the top directory listing sites:
Google Business Profile

Yelp

Facebook

Instagram

Better Business Bureau

Apple Business Connect

Yellow Pages

MapQuest

Dun & Bradstreet

Foursquare

Chamber of Commerce

EZ Local

Judy's Book

We Are Women Owned

Support Black Owned

United States Hispanic Chamber of Commerce

HubSpot Solutions Directory

Thumbtack

Angi

Nextdoor

Merchant Circle

US Small Business Directory