In today's digital landscape, having a robust online presence is essential for businesses of all sizes, but especially those in the local service industry. With more people relying on search engines to find what they are looking for, businesses that are easily found online and have a solid online reputation will have a major advantage over their competitors.
So in this post, I'm going to show you how you can improve the local online presence of your service-based business using two fundamental marketing strategies: SEO and PPC
The 9 best ways for local service businesses to get found online
As a digital marketing instructor and consultatnt, I have had the privilege of not only teaching my students about the importance of combining search engine optimization (SEO) and pay-per-click (PPC) advertising for businesses, but also experiencing the positive impact of this combination firsthand. Here's how to leverage these two strategies to drive traffic, generate leads, and maximize a limited budget.
1. Pick the right company and domain name
Naming your business should be a thoughtful process. You want something that reflects your brand personality and is not easily copyable.
As a local business, it can be extra helpful to pick something that aligns with your target audience's search intent, but don't force it. I once came across a dentist that named itself "Dentist Near Me" and secured the domain dentistnearme.com. Taking this approach to an extreme certainly has its SEO benefits but it may not always be the best idea as others may follow suit and adopt similar names, potentially rendering the strategy ineffective.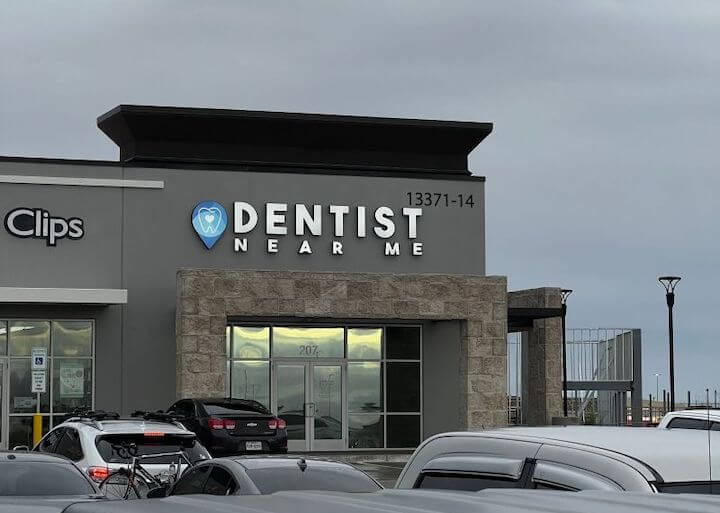 A helpful tactic is to include your city, town, or service area name in your business name but it isn't essential.
2. Get your listings in order
Having an up-to-date Google Business Profile is also a great way to improve your local business's online presence. Regularly update your business information, add photos, and create posts with deals and helpful articles to build trust and credibility with potential customers. You should follow suit for the rest of your online listings as well to increase your chances of ranking in local searches. You can use listings management tools to simplify this.

This will make it easy for them to find and connect with you.
3. Target keywords with blog posts
Publish keyword-rich blog posts that answer common questions from potential customers—not just about your business specifically but about things related to the products and services you provide.
This will not only improve your website's search engine ranking, but it will also build trust and credibility with potential customers.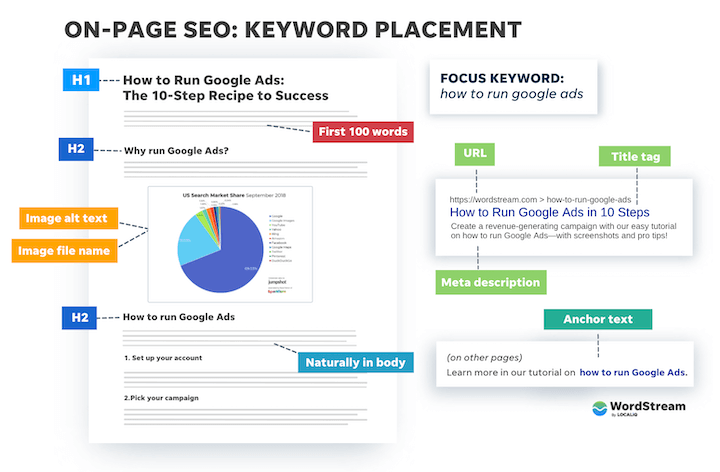 You can use our SEO-optimized blog post templates to get started!
4. Put your highest value CTA at the top right of your homepage
Make sure your website is user-friendly and provides a great user experience. We have plenty of website examples you can browse through here. Implement prominent call-to-action buttons, such as a clickable a phone number in the top right-hand corner and footer, and a large contact form in the footer. These buttons are easily accessible, intuitive, and make it simple for customers to get in touch with you, book a lesson, start a free trial, etc.
Your highest value CTA should go in that right-hand section.
5. Track your SEO performance
In addition to reporting on your PPC performance, you should also keep track of your organic/SEO performance. Use Google Tag Manager and GA4 to analyze SEO metrics and customer behavior against your goals, as well as Google Search Console. You can also use Google Looker Studio (formerly Google Data Studio) to monitor organic performance.

6. Reduce your PPC spend with location targeting
This is a key home service business marketing tip. One challenge many small businesses face with advertising is a limited budget. One client I worked with had only $10 a day to spend. To overcome this challenge, I used location targeting to reach a 5km radius around the business's location. This approach helped them save their advertising budget while also reaching the right audience.
7. Bid on commercial intent keywords
When running Google Ads, you have to tell Google which keyword(s) you're bidding on. While there are tons of keywords relevant to your business, the ones to bid on with your PPC campaigns should have high commercial intent.
Do extensive keyword research to identify the keywords that potential customers would be searching for when looking for what you have to offer. Informational intent keywords should be used for SEO. For PPC, use commercial or transactional intent so that your ads won't just appear for those searches, but so that they'll get clicked on by people, and those most likely to convert.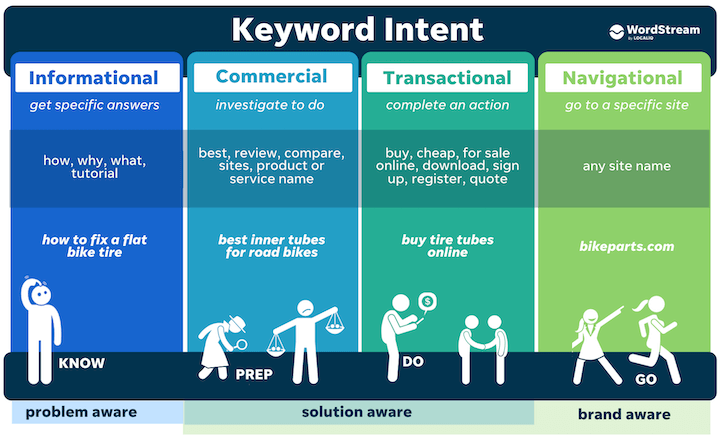 8. Maintain a negative keyword list
In addition to targeting high commercial intent keywords, be sure to use negative keywords—which are keywords that you do not want your ad to appear for. This will prevent your ads from showing up for and getting clicked on by people for whom your product or service is not a good fit.
In my view, even with broad match, this is especially important when your daily budget is low.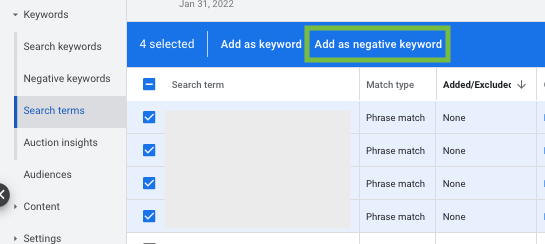 9. Set up conversion tracking
Another important aspect of running a Google Ads campaign is measuring your success with conversion tracking. With this visibility, you can harness the campaigns, offers, settings, and strategies that are working and eliminate what's not and improve your ROAS (Return On Ad Spend).

Check out our list of conversion tracking mistakes to make sure you're getting the most accurate data possible.
Improve your local businesses's online presence with SEO & PPC
The best way to improve your online presence for your local service-based business is to use SEO and PPC together. Both will help to improve your presence on the SERP for a wide range of keywords, and with the tips I provide, you'll be able to reach your target audience and build trust and credibility with potential customers.
Here are the tips I mentioned in this post:
Pick the right company and domain name
Get your listings in order
Target keywords with blog posts
Put your highest value CTA at the top right of your homepage
Track your SEO performance
Reduce your PPC spend with location targeting
Bid on commercial intent keywords
Maintain a negative keyword list
Set up conversion tracking